Born in Detroit, the father and founder of techno will conduct the orchestra under Dzijan Emin through interpretations of his pioneering and groundbreaking works of electronic music. We will hear classics from Derrick May's groundbreaking recordings.

Derrick May is an icon and precursor of the Detroit techno genre. The creator of pioneering works of electronic music, which have already been labelled as classical. In the golden hall at the Philharmonic in Szczecin, he will be accompanied by our Symphony Orchestra while the concert will be conducted by Dzijan Emin, multi-instrumentalist, producer and composer, who has collaborated i.a. with the duets Air and Daft Punk.

30 years have passed since techno sounds spread beyond the walls of Detroit's nightclubs. This style of music has changed the sound and form of popular music around the world. It quickly gained popularity in Great Britain in the late 1980s.

Derrick May together with Juan Atkins and Kevin Saunderson formed the so-called Belleville Three and played under the name Deep Space Soundworks. As teenagers, they were inspired by electronic sounds from Europe and African-American dance music. The Electrifying Mojo - a radio personality extremely important for the musical life in Detroit - who presented the work of James Brown, Prince, Gary Numan, Kraftwerk and The B52 was an important figure for them.

Derrick May once said about his and his friends' creativity: 'Techno is like George Clinton and Kraftwerk immobilized in a closed elevator with escort sequencer.' And in fact - the creators of techno added European space and inspiration to Afro-Futurism. Derrick May's works combine beat techno with electro sounds, samples of string instruments and the warm sound of house.

The idea to create an orchestral project based on the works of Derrick May appeared in 2013 when Macedonian producer Ognen Uzunovski asked Dzianan Emin to reinterpret and orchestrate the pieces of this techno music legend. Emin once said about May's music: 'The repetition of electronic dance music is its basis - some would say it is like minimalism - and the good thing about Derrick's music is that, along with beats and rhythmic texture, there are also melodies.' The first concert with new arrangements sounded in 2015 and was performed by the Macedonian Philharmonic Orchestra. The material was also presented by orchestras from Belgium, France and the United States, just to name a few.

Realizacja transmisji online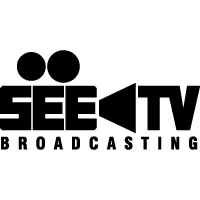 DETAILS
Lab 1:Derrick May and The Orchestra
symphony hallFilharmonia im. Mieczysława Karłowicza w Szczecinie
ul. Małopolska 48
70-515 Szczecin