We invite you to the Great New Year's Eve Concert at the Philharmonic in Szczecin. Although for decades the music of the Viennese Strausses has been associated with the turn of the year, we decided to organize a New Year's Eve with Rossini – the composer with the most significant momentum when it comes to party life. The atmosphere of his music is like a combination of Marie Antoinette with the Great Gatsby or Louis XIV with General Wieniawa. Irreplaceable on New Year's Eve!


Gioacchino Rossini went down in history as the creator of forty operas. Their action is usually a real mishmash – Rossini wrote "easily and quickly", not worrying too much about the historical truth or the logic of events. He reportedly once said: "Give me a laundry list, and I'll write music to it." His other habit was to borrow large pieces of music from his earlier works. As a result, all of his overtures sound similar – from the calm and quiet introduction to the big and loud ending. His contemporaries called him "Mr Noisy". His most famous works are, of course, "The Barber of Seville", "William Tell", and "The Italian Woman in Algiers".

But not only because of the live music, he got this nickname. At the age of 37 (!) Rossini retired and only cut coupons from the fame that catchy operas earned him. A few years earlier, while in England, he had been so popular that he began charging money for showing up at parties. Over the years, he has become a consummate foodie and cook. He crashed with friends all over Europe. The whole cream of society was seeking an invitation to the Saturday parties with music organized by him in Paris.

We hope to come back to Rossini one day to tell you about his extraordinary style of work, fascinating reviews from premieres, and finally about the adventures of the most famous singers of contemporary Europe, for whom he wrote spectacular arias. Meanwhile, however, we will leave you on New Year's Eve with a toast that Mr Noisy himself once made: "Eating, loving, singing and digesting are actually four acts of a comic opera known as life that pass like bubbles in a bottle of champagne. Whoever allows them to spoil themselves without enjoying them is a complete fool! "

DETAILS
Sylwester z Rossinim
31-12-2021 20:00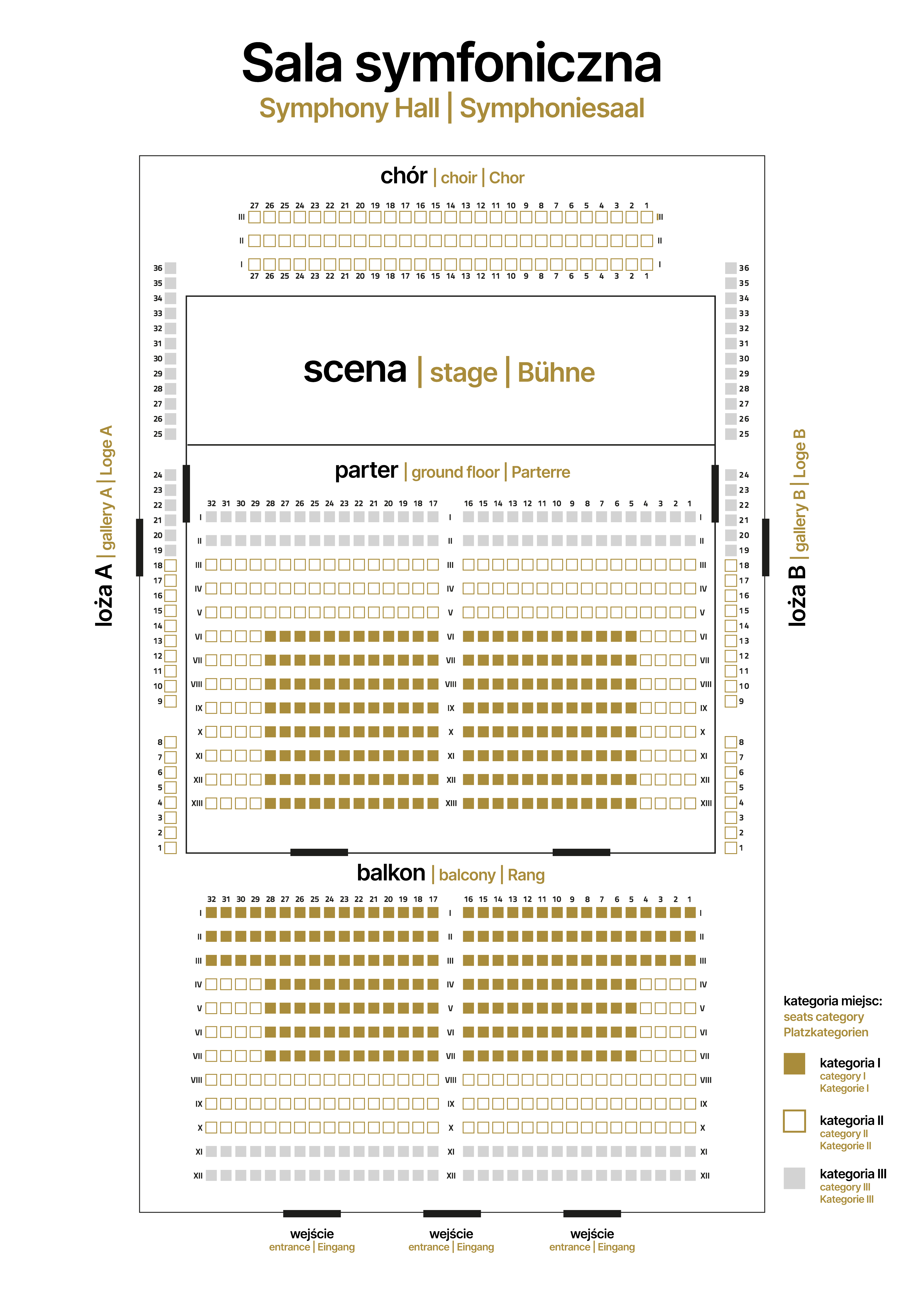 Symphony HallFilharmonia im. Mieczysława Karłowicza w Szczecinie
ul. Małopolska 48
70-515 Szczecin