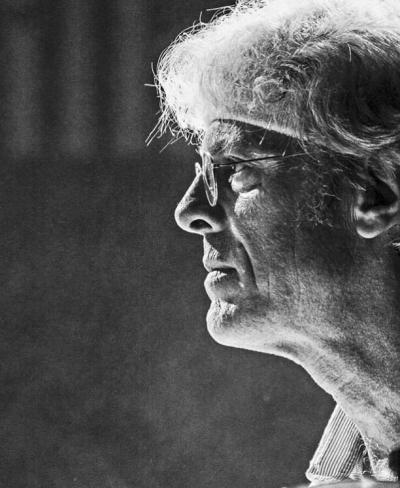 Stewart Copeland
– is a drummer, composer, and founder of The Police. After the group disbanded, he was the creator of film music for such blockbusters as Rumble Fish or Wall Street. The prestigious Rolling Stone magazine placed him in the top ten in the list of the best drummers of all time.
He was born in the USA but spent his childhood in Lebanon, where his father served as head of the CIA's intelligence cell in Beirut. It was here that Stewart discovered his talent and love for drums. He was inspired by his older brother, who played the drums in a local band. While his brother's love of drums turned out to be unstable, Stewart soon realised that drums would become an integral part of his life.
Encouraged and supported by his father, who in his interesting professional career also had a musical episode – he was a trumpet player in The Glenn Miller Band, Stewart began to intensively learn to play under the supervision of an old jazz drummer. He learned very quickly and played his first real concert as a teenager.
The family's sudden relocation to England opened up new opportunities for Stewart and, above all, the world of rock and roll. He started as a journalist for a percussion magazine in 1974/1975; he became a drummer for Curved Air, with which he also recorded his first album, Midnight Wire. In 1977 he founded one of the most famous rock bands in history – The Police, in which he performed alongside Sting and Henry Padovani.
After the group broke up in March 1984, Stewart began looking for musical challenges beyond the rock scene. As a result, he was more and more devoted to composing. He created an unforgettable soundtrack to Francis Ford Coppola's Rumble Fish, a strikingly original blend of traditional drums, electronically processed car horn sounds and ticking clocks, for which he was nominated for a Golden Globe. Soon after, Oliver Stone commissioned him to write music for the films: Wall Street and Talk Radio.
Stewart is the first prize winner for Outstanding Music in a Film at the Hollywood Film Festival. In 2003, his name was included in the Rock and Roll Hall of Fame. In his long career, he has sold over 60 million records worldwide and won five Grammy Awards. Searching for new, exotic rhythms and fresh musical inspirations, he travelled the whole world, from the mysterious Easter Island to Mozambique, from the far ends of Australia to the most distant regions of the Congolese jungles. He is the father of seven children and lives in Los Angeles with his wife, Fiona Dent.