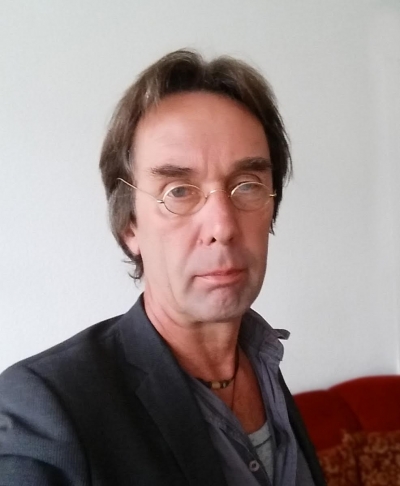 Ralf Urban Bühler (ur. 1951) – artysta multimedialny i pedagog z tytułem profesora, w przeszłości również konserwator zabytków, twórca kościelnych fresków i malowideł ściennych. Studiował na Staatliche Akademie der Bildenden Künste w rodzinnym Karlsruhe. Jako wykładowca pracował m.in. w RTL w Bertrange (Luksemburg), Centrum Sztuki i Mediów (ZKM) w Karlsruhe, na Akademii Sztuk Wizualnych w Lipsku i tamtejszej Akademii Sztuk Pięknych. Mocno związany z Lipskiem, gdzie obecnie mieszka i pracuje.
"Dow" to ekskluzywny projekt przygotowany przez artystę specjalnie z myślą o Diffusion_Art. Podstawą czterdziestopięciominutowego filmu jest Dow Jones, słynny indeks akcji spółek notowanych na nowojorskiej Giełdzie Papierów Wartościowych. Przepuszczając wybrane dni z historii najnowszej przez filtr giełdowych wskaźników, Ralf Urban Bühler stworzył unikatową kompilację notowań giełdy.
Ale jego wizja to coś więcej niż sucha relacja finansowa ze współczesnego świata. To uchwycenie niewidocznego tętna rzeczywistości – owej pulsacji, której rytm w niedocieczony sposób dyktuje sytuację ekonomiczną na całym globie. To wreszcie swoiste requiem dla sfery finansowej – żałobny rapsod, który zwłaszcza dziś, w dobie kryzysu gospodarczego i napięć społecznych, jest niepokojąco aktualny.