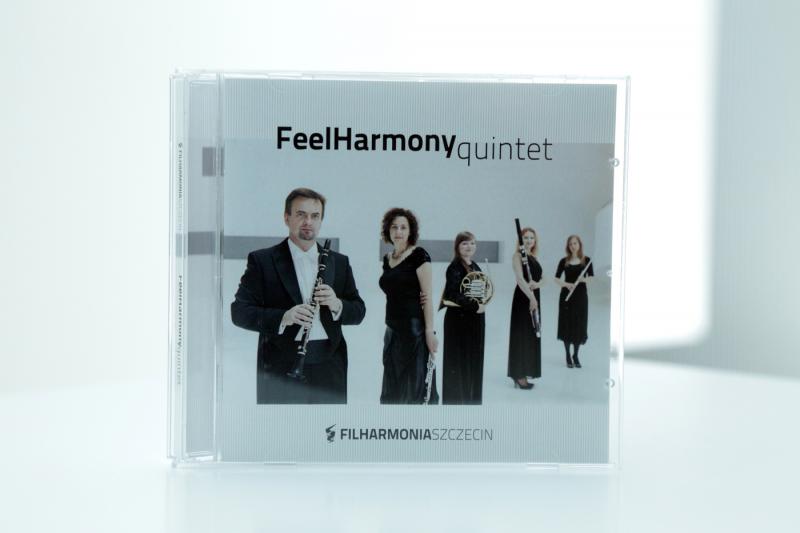 FeelHarmony Quintet
is a young chamber ensemble that has been performing for two years, consisting of musicians, soloists of the Szczecin Philharmonic Symphony Orchestra.
They are graduates of the various music academies in Poland: Szczecin, Poznań, Katowice, Łódź, Gdańsk and Wrocław. For many years, they have been active in the musical milieu of Szczecin, appearing in various musical formations – from the mother orchestra, through chamber orchestras and ensembles, to solo performances. Some members of the ensemble are also educators in music schools in Szczecin.
Their repertoire includes classical music, 20th-century music and contemporary arrangements of popular music. The ensemble also performs compositions written specifically for it.
Tracklist:
Gioachino Rossini
1. Overture to the opera The Barber of Seville
Anton Reicha
Quintet E-flat Op. 88
2. Lento. Allegro moderato
3. Scherzo
4. Andante grazioso
5. Finale. Allegro molto
Ferenc Farkas
Old Hungarian dance from the 17th century
6. Intrada
7. Lassù (lento)
8. Lapockastanc
9. Chorea
10. Ugros
Szymon Godziemba-Trytek
11. Contemplation of One's Man Martyrdom
Denes Agay
Fives Easy Dances
12. Polka
13. Tango
14. Bolero
15. Waltz
16. Rumba