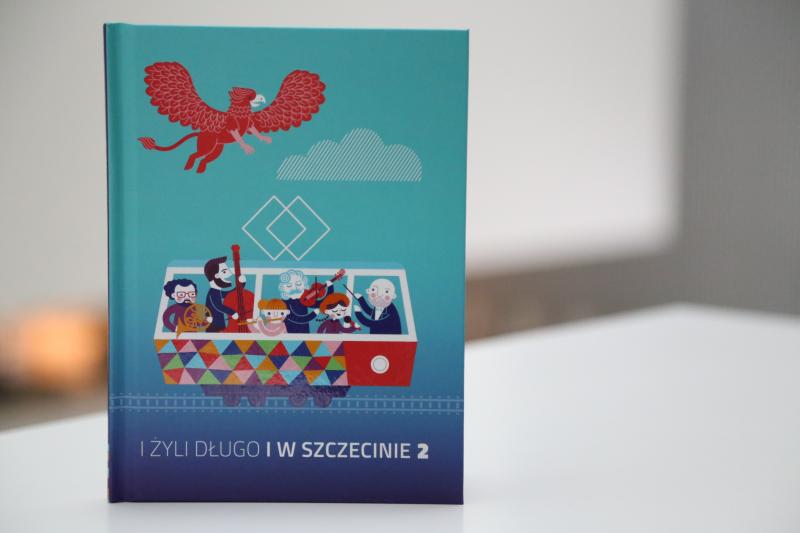 Płyta "I żyli długo i w Szczecinie 2" to druga odsłona najpiękniejszych piosenek o Szczecinie, nie tylko dla dzieci. Wszystkie utwory nagrała Orkiestra Symfoniczna Filharmonii w Szczecinie z towarzyszeniem sekcji rytmicznej i utalentowanych młodych wokalistów, wyłonionych w castingu w lutym 2020 r.
Jak wyglądał powojenny Szczecin z perspektywy małej dziewczynki, którą los rzucił do Szczecina w 1945 r.? Kim był Jan Waraczewski, któremu zawdzięczamy nową siedzibę Filharmonii? Jakie są najpiękniejsze legendy o powstaniu Szczecina i dlaczego warto czytać dzieciom? Gdzie jest lepiej kotom - na Niebuszewie czy Pogodnie? Dlaczego Szczecin jest Dzikim Zachodem?
Tematy do nowych piosenek o Szczecinie zostały wybrane przez samych mieszkańców miasta, w ogłoszonym przez Filharmonię plebiscycie. Piękne, bajkowe, przywodzące na myśl hollywoodzkie hity muzyki filmowej utwory autorstwa Mateusza Czarnowskiego to wartościowa, rozwijająca wyobraźnię muzyka dla wszystkich pokoleń – dzieci, rodziców i dziadków. Autorką mądrych, zabawnych, a przede wszystkim inspirujących do dalszych poszukiwań tekstów jest Agata Kolasińska.
Teledysk do utworu "Pierwszy dzień" – Hania Ferfet i Orkiestra Symfoniczna Filharmonii w Szczecinie
Zobacz koncert z udziałem młodych wokalistów
Zobacz, jak powstawała płyta