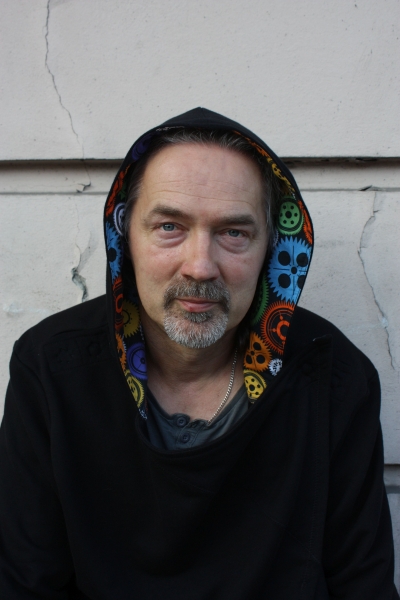 Jedna z najbardziej charyzmatycznych postaci polskiej sceny alternatywnej. Muzyk, kompozytor, improwizator, wirtuoz klarnetu. Punkowiec zafascynowany free jazzem, folkiem, muzyką klasyczną i eksperymentalną. Spiritus movens i uczestnik tak wielu projektów, że ich lista nie zmieściłaby się na tych stronach.
Był jednym z inicjatorów rewolucji yassowej w polskim jazzie, nagrywając w najważniejszych składach, takich jak Arhythmic Perfection, Miłość, Kury, NRD, Niebieski Lotnik i Knuth/Mazzoll. Po pewnym czasie odciął się od yassu i stworzył autorską ideę "arytmicznej perfekcji", skupiając się na europejskim aspekcie improwizacji w sztuce. Znany z zapisywania partytur za pomocą sugestywnych rysunków zamiast nut.
Jest również autorem instalacji multimedialnych i awangardowych filmów oraz pomysłodawcą festiwalu Art Depot, zajmującego się naturą improwizacji w różnych kulturach. Współpracował m.in. z Derekiem Baileyem, Django Batesem, Peterem Brötzmannem, Tymonem Tymańskim, Kazikiem Staszewskim, Zdzisławem Piernikiem, Marcinem Dymiterem (Emiter) i duetem Skalpel.
W pewnym momencie wycofał się z rynku wydawniczego, choć nigdy nie zaprzestał grania, nagrywania ani działalności artystycznej. Lata 2012-13 znamionują przerwanie kilkuletniej fonograficznej ciszy – w tym okresie ukazały się płyty "Minimalover", "Jeden dźwięk i Pan Bóg", "Responsio Mortifera" i "Rite of Spring Variation". Najnowszy projekt Jerzego Mazzolla to MazzSacre i wydany wiosną 2015 r. album "+".
Koordynator i pomysłodawca Diffusion_Art, w ramach którego zaprezentuje dwie instalacje przygotowane z Robertem Knuthem – "Diffusion Glass" (brzmienie przestrzeni) i "Brzmienie Światła" (improwizacje do partytury świetlnej).