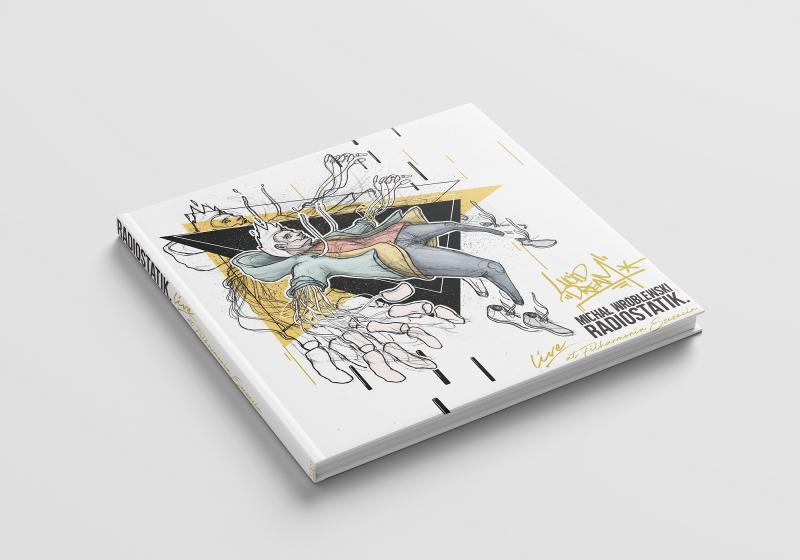 "Lucid Dream" to muzyczna opowieść o snach i świadomości - mówi Michał Wróblewski. Kolejne utwory opowiadają historię snu, ale z perspektywy śniącego. Główny bohater o imieniu Philip, budzi się nad ranem w styczniowy poranek, nieświadomy tego, że pogrążony jest we śnie - dodaje Wróblewski.
ZAMÓW PŁYTĘ W FORMIE FIZYCZNEJ
* internetowy sklep Filharmonii
filharmonia.szczecin.pl/sklep
*
empik.com
bit.ly/LucidDreamEmpik19
ZAMÓW PŁYTĘ W FORMIE CYFROWEJ
(Spotify, TIDAL, Apple Music, DEEZER, iTunes, GooglePlay, empik)
smarturl.it/Radiostatik
Koncert w listopadzie 2016 r. okazał się sukcesem i zamienił się we wspaniałą, pełną energii imprezę, a publiczność wstała z krzeseł i... tańczyła! Podczas tego wieczoru magnetyczna erupcja energii, potężna dawka dobrych emocji, tak wszystkimi zawładnęła, że po koncercie pojawiło się pytanie - a może tak podzielić się ze światem tymi wrażeniami, jeszcze raz ich doświadczyć? - mówi Dorota Serwa, Dyrektor Filharmonii w Szczecinie. Cierpliwie czekaliśmy do 26 lutego 2018 r. Wtedy to ponownie zagraliśmy koncert i tę nadzwyczajną moc, pasję i entuzjazm, który znów pojawił się w sali koncertowej, utrwaliliśmy.
W Filharmonii w Szczecinie materiał "Lucid Dream" zabrzmiał w nowej odsłonie - z udziałem muzyków Orkiestry Symfonicznej Filharmonii w Szczecinie. Specjalnie dla szczecińskiej Orkiestry powstały nowe aranżacje utworów, za które odpowiedzialny jest Michał Wróblewski. Jest on także autorem wszystkich kompozycji i tekstów, które razem tworzą muzyczną opowieść i przenoszą słuchaczy do świata soulu, jazzu i hip hopu.
Lista utworów:
01. Good Times
02. Intro
03. Sunrise
04. Sunday
05. Pink Mist
06. Hotel Room (CLOSE)
07. Cherry Vodka
08. Philip
09. Sunset
10. Deep Sleep (INSTRUMENTAL)
11. Come The Sun
12. Wake Up
Producent: Filharmonia im. Mieczysława Karłowicza w Szczecinie
Producent wykonawczy: Dorota Serwa
Koordynator produkcji: Magdalena Wilento
Muzyka, aranżacje: Michał Wróblewski
Teksty: Michał Wróblewski, Raashan Ahmad
Dyrygent: Adam Banaszak
Wspólpraca: repliq MEDIA
Patronat medialny:
cojestgrane.gazeta.pl
jazzforum.com.pl
Dystrybucja: Wydawnictwo Agora