We would like to say a lot of things about this concert, but one seems to be particularly important to us. If you also have the habit, which is not always useful, to leave everything at the last minute - you will find agreement with songwriters in this program. If you add to this a slight eccentricity in behavior and ideas - it turns out that this is what connects you with Beethoven and Mussorgsky much more than just a passion for good music.

The first performance of Ludwig van Beethoven's Piano Concerto in C minor took place on April 5, 1803, with the composer as a soloist. Some musicologists still claim that the composition was written three years earlier. There is no reliable evidence for this, especially in the light of the memories of the paper flipper that assisted Beethoven that day: I saw almost nothing but blank pages, at most, on one or the other page, there were several completely incomprehensible Egyptian hieroglyphs that were intended to serve him as clues; he played almost the entire solo part from memory because, as was often the case, he did not have time to write it all down on paper.

Mieczysław Wainberg's music will fill the second part of the evening. For the following year, he remains the most-played composer in Poland, and the renaissance of his work has already embraced a large part of Europe. You already know him very well from our last year's recording with flautist Claudia Stein. If not - please visit our store!

The concert soloist will be acclaimed British pianist, Michael Roll, winner of the Leeds International Piano Competition in 1963. He is one of the most popular artists on the Isles and has been present on concert stages around the world for over fifty years.
Realizacja transmisji online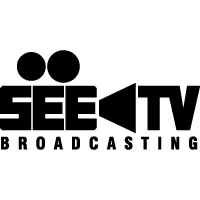 DETAILS
WEINBERG I BEETHOVEN 250
09-10-2020 19:00
symphony hallFilharmonia im. Mieczysława Karłowicza w Szczecinie
ul. Małopolska 48
70-515 Szczecin