Ewa Pobłocka is one of the most outstanding pianists of her generation. She is a laureate of the Giovanni Battista Viotti International Music Competition in Vercelli, Italy (1st prize, 1977), the Gold Medal at the International Festival of Young Laureates in Bordeaux, France (1979) and 5th Prize and the Polish Radio Prize for the best performance of mazurkas during the 10th International Piano Competition. Fryderyk Chopin (1980).

The artist graduated from the Academy of Music in Gdańsk (diploma with honours in 1981) in the piano class of Zbigniew Śliwiński and Jerzy Sulikowski. She also completed post-graduate studies in Hamburg under the supervision of Conrad Hansen. She benefited from artistic consultations by Janina Sukiennicka, Rudolf Kerer, Tatiana Nikołajewa and Martha Argerich. She made her debut on stage in 1970 in a duet with her mother, singer Zofia Janukowicz-Pobłocka.

The pianist has performed in almost all European countries and the Americas, Singapore, Korea, Japan, and Australia. She was admired, among others, in Herkules-Saal in Munich, Musikhalle in Hamburg, Auditorio Nacional in Madrid, Barbican Center and Wigmore Hall in London, Musikverein in Vienna, Lincoln Center in New York, Glenn Gould Studio in Toronto. She has played recitals and performed with such outstanding orchestras as the London Symphony Orchestra, English Chamber Orchestra, Orchestra del Maggio Musicale Fiorentino, Bayerischer Rundfunkorchester, National Philharmonic Symphony Orchestra, Polish Chamber Orchestra, Polish Radio National Symphony Orchestra, Sinfonia Varsovia. She cooperated, among others with conductors such as Witold Lutosławski, Andrzej Panufnik, Kazimierz Kord, Henryk Czyż, Jan Krenz, Stanisław Skrowaczewski, Jerzy Maksymiuk, Jerzy Katlewicz, Tadeusz Strugała, Antoni Wit.

She also willingly performs chamber music, cooperating, among others, with Jadwiga Rappé, Ewa Podleś, Olga Pasiecznik, Krzysztof Jakowicz and the Silesian Quartet. Together with Marek Moś and Andrzej Bauer, she created the Trio of the 21st century.

Ewa Pobłocka has made many recordings for Deutsche Grammophon, Grüner & Jahr, Polskie Nagrania, Victor JVC, Pony Canyon, Conifer Records, KOS Warsaw Records, BeArTon, CD Accord. Among them, there are the first in the history of phonography a set of 20 Nocturnes by John Field, as well as a set of Johann Sebastian Bach's Partitas, a set of Gabriel Fauré Nocturnes, all Songs Without Words by Felix Mendelssohn-Bartholdy, piano concertos by Wolfgang Amadeus Mozart, piano concertos by Andrzej Panufnik, Witold Lutosławski and Paweł Szymański with the accompaniment of the National Philharmonic Orchestra conducted by Kazimierz Kord. She has won many awards for her recordings, including two Fryderyk awards and the John Field Medal.
Ewa Pobłocka has been teaching piano at the Academy of Music in Bydgoszcz since 2000. In 2007 she was awarded the title of professor. She also lectured at master classes in Calgary and Tokyo and was a juror at many piano competitions in Poland and abroad.

(...) it seems to me that Ewa Pobłocka did something important again. I am writing "again" because she has already accomplished a lot of important things, starting from the world's best recording of Witold Lutosławski's Concerto (under the composer's baton), through the premieres of concerts by Paweł Szymański and Paweł Mykietyn to an album with Chopin's First Sonata played on an old pleyel, which is simply unsurpassed. Will the romantic Bach recapture and start bearing fruit? – it is possible, given that the tastes of the so-called world change periodically, phenomena mocked at last gain applause and those that we granted the value of last resort turned out to be, sooner or later, completely ineffective. Today, it seems, we need art that goes to the "heart" rather than to "consciousness", hence the album by Pobłocka, provocatively non-modern, is something we have been waiting for, even without knowing it – writes Adam Wiedemann in his review of the recording of the first volume "Das Wohltemperierte Klavier" realized a few years ago by Ewa Pobłocka.

On our stage, the artist will perform works that make up the second volume of the famous work by Bach, which for many is the bible of the baroque counterpoint.

DETAILS
BACH | Pobłocka
13-04-2022 19:00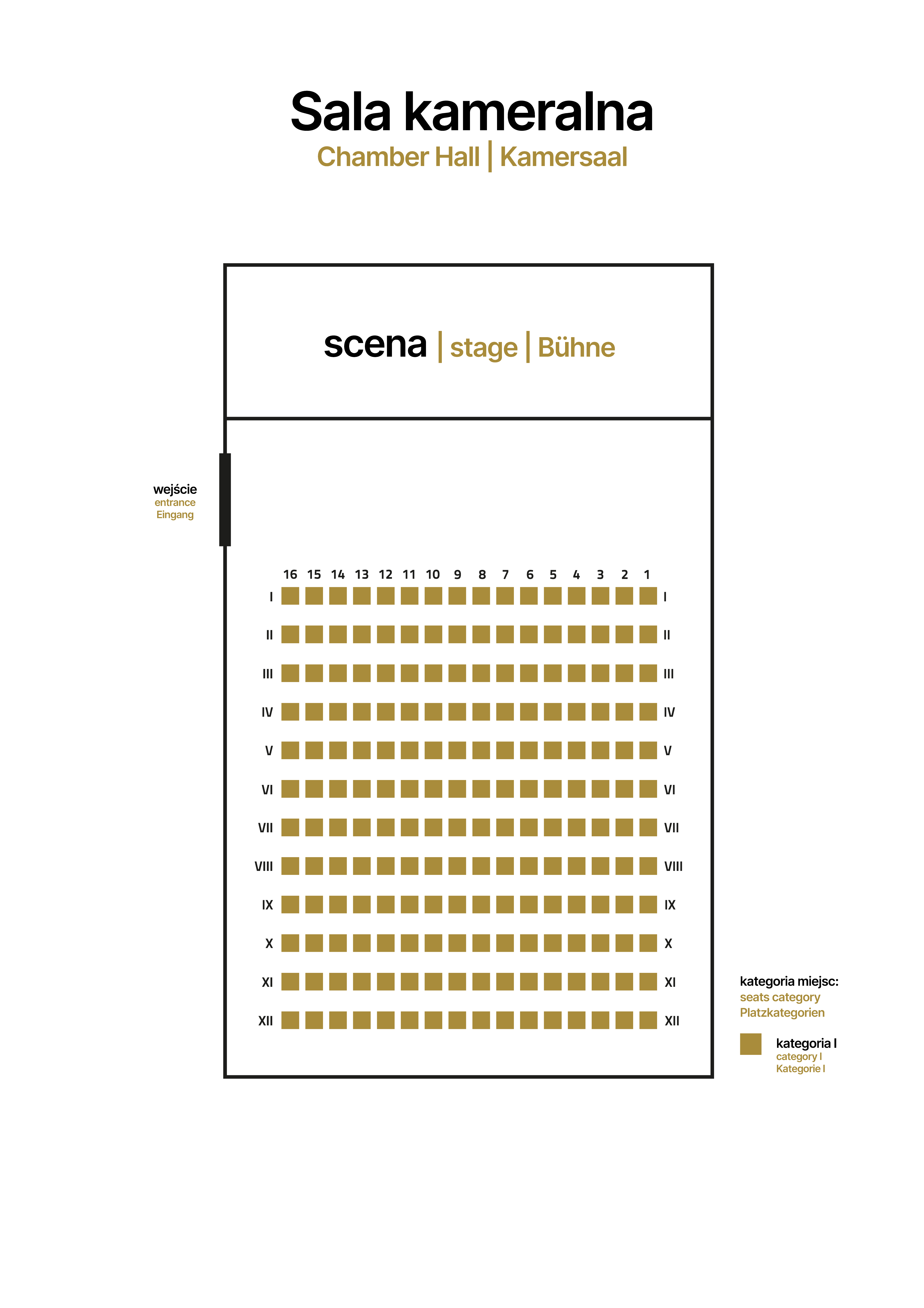 Chamber hallFilharmonia im. Mieczysława Karłowicza w Szczecinie
ul. Małopolska 48
70-515 Szczecin