A unique duo consisting of individualists and virtuosos will perform during another concert with the Soundlab series.

Andrzej Bauer – cellist and composer, has held recitals in Europe, the USA and Japan. A valued session musician. In 2002 during the Warsaw Autumn he played a recital of pre-performances of solo cello pieces and electronic media from his initiative which began the ongoing project – " Cellotronicum".

He will perform in Szczecin with composer and creator of electronic music Cezary Duchnowski. He was one of the founders of the Computer Composition Studio at the Music Academy in Wrocław. For several years, electro-acoustic music has played a major role in his artistic work. Owing to this, he realises himself both in a chamber and symphonic way. He willingly cooperates with jazz musicians, and also with classical musicians who share his passion of creating live music.

The Bauer – Duchnowski Duo can be heard on the album "El Derwid – Plamy na słońcu" / "El Derwid – Sun spots". The musicians were accompanied by the vocals of Agata Zubel on this record.
VIDEOS AND PHOTOS
Fotorelacje - 2017.01.28 - LAB 4: El-cello – Bauer / Duchnowski, fot. Maciej Cybulski
Project "SOUNDLAB – filharmoniczne laboratorium muzyki elektronicznej w Szczecinie – druga edycja" ["SOUNDLAB – philharmonic laboratory of electronic music in Szczecin – second edition"] has been co-financed by the Ministry of Culture and National Heritage.


The Media Patron of the SOUNDLAB series is AMS.
Grants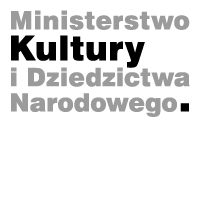 Media patronage

DETAILS
LAB 4: El-cello – Bauer / Duchnowski
28-01-2017 19:00
Chamber hallFilharmonia im. Mieczysława Karłowicza w Szczecinie
ul. Małopolska 48
70-515 Szczecin