Safety procedures
Safety procedures for event participants/visitors to Mieczysław Karłowicz Philharmonic Concert Hall in Szczecin applicable during SARS-CoV-2 pandemic and model declaration for a person entering the Philharmonic facility.
21 czerwca Szczecinem zawładnie muzyka, która dotrze do wielu miejskich zakątków! Ulicami naszego miasta przejedzie platforma muzyczna, z której popłyną w świat energetyczne dźwięki muzyki na żywo. Zadbają o to zwariowani muzycy oraz przygotowany repertuar z płyty Filharmonii "I żyli długo i w Szczecinie".

Objazdowy koncert rozpocznie się pod Filharmonią, skąd ruszy "muzyczna paka", czyli barwny samochód wiozący artystów, instrumenty i najlepsze piosenki o naszym mieście. Jego trasa prowadzić będzie śladami nazw ulic związanych z muzykami. Grająca nieprzerwanie barwna platforma przejedzie przez zielone Pogodno, nadrzeczne bulwary, Śródmieście i Centrum zatrzymując się w wybranych punktach i na każdym z nich wykonując jeden przebój z naszej płyty "I żyli długo i w Szczecinie". Tego dnia przestrzeń publiczną wypełni piękna muzyka i teksty ze Szczecinem w roli głównej. Nie może Was zabraknąć!

Samochód pełen energetycznej muzyki ruszy spod Filharmonii o godz. 15:30 i będzie jeździł ulicami Szczecina przez ok. 2 godziny.
Partners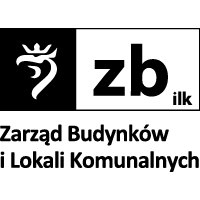 DETAILS
Muzyczna paka - happening
21-06-2019 15:30
CONCERTS
EDU
EXHIBITIONS
OTHER
REPERTUAR