"My Polish Heart" is a project created for the 100th anniversary of the Independence of Poland. Outstanding artists, who, at the moment, belong to the best performers of music of various genres invite you to look for answers to the questions about Polishness. They wonder not only what it means to have a Polish heart, but also whether our hearts beat for Poland? Music that captures emotions better, and more fully than the best-chosen words will be the guide in these considerations.

NDR Big Band is an orchestra of German public radio in Hamburg. In its activity, it has been drawing inspiration from the Middle and Eastern Europe circles for many years. With the arrival of the pianist Vladislav Sendecki, who has enriched the makeup of the ensemble, inspirations began to turn into musical projects and concert series.

Sendecki, who received his education in the field of both classical and jazz music, was looking for the desired freedom in the West as he shared a strong sympathy towards Solidarity and the idea of free Poland, which blossomed in the early 1980s. Eventually, he found himself in Hamburg as a pianist of the NDR team. He was aided in defining his "huge Polish heart" by Wolf Kerschek, a composer and director of the jazz studies program at the Music Academy in Hamburg. The composition of "My Polish Heart" is a gift from Kerschek for Sendecki and the reflection of musical traditions of his interest.

When in 1970 Sendecki graduated in Krakow, Krzysztof Penderecki himself held the chair of the University rector. The dominant avant-garde tendencies of the great composer influenced many students who began to share his interest in jazz. Three years ago Sendecki worked on a joint project with Atom String Quartet. The program also included jazz arrangements of compositions by Krzysztof Penderecki. Currently, thanks to Geir Lysne, the chief conductor of the NDR Big Band, they will also sound in the orchestral version.

In what rhythm does the "huge Polish heart" beat? We will be able to feel it and hear it in our Philharmonic.

Exhibition available during event:
Własna wizja świata | Zbysław Marek Maciejewski
Zbysław Marek Maciejewski urodził się w 1946 roku. Studiował i uzyskał dyplom na Wydziale Malarstwa Akademii Sztuk Pięknych w Krakowie w pracowni Wacława Taranczewskiego. Z Akademią Krakowską związany był przez całe życie zawodowe, początkowo jako asystent, a następnie jako profesor zwyczajny prowadził pracownię malarstwa na Wydziale Grafiki. W dwudziestą rocznicę śmierci artysty chcielibyśmy przypomnieć Państwu jego twórczość pokazując prace artysty, które znajdują się w prywatnych kolekcjach w Szczecinie i Berlinie.
DETAILS
NDR Bigband | Atom String Quartet | My Polish Heart
13-11-2019 19:00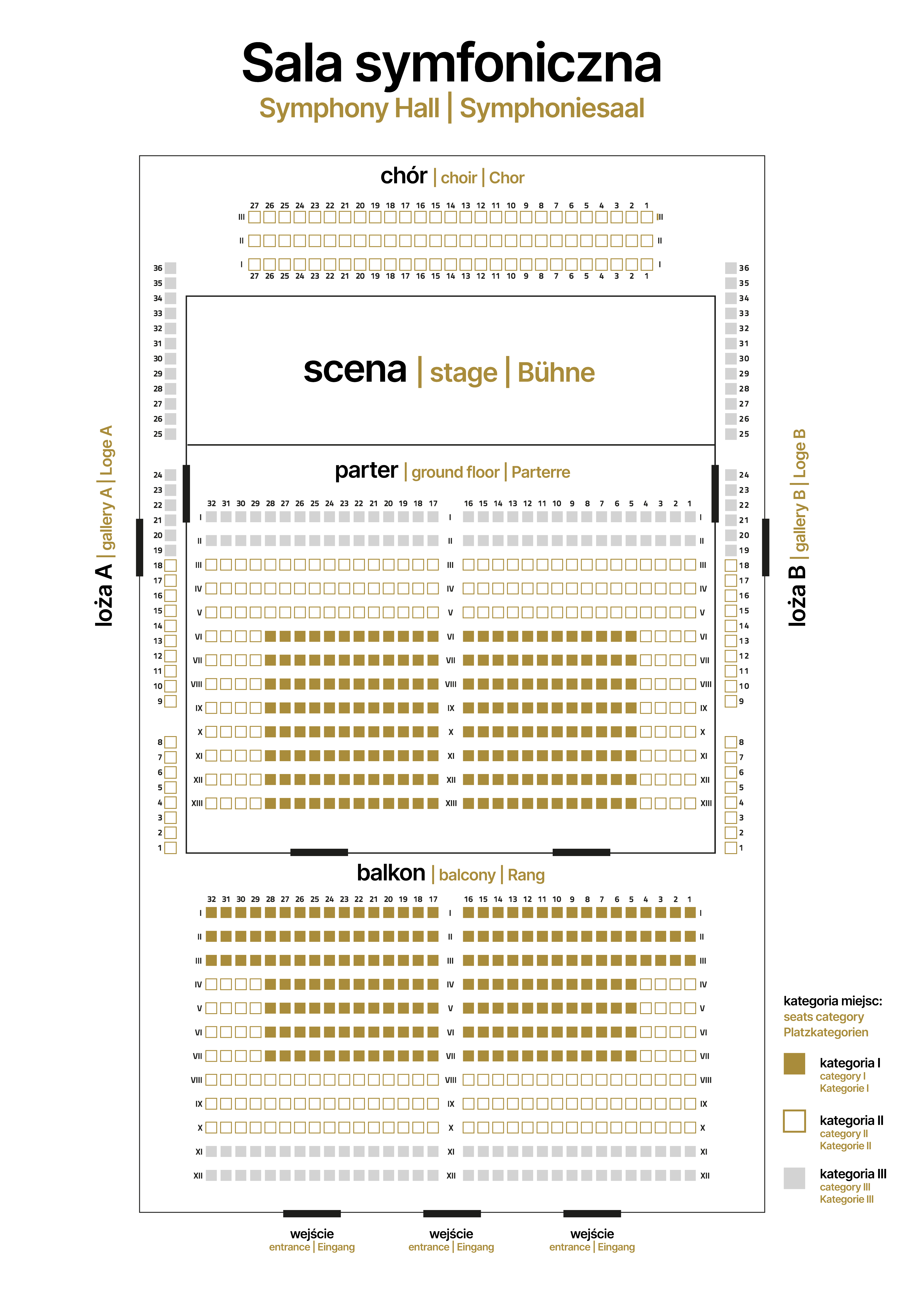 Symphony HallFilharmonia im. Mieczysława Karłowicza w Szczecinie
ul. Małopolska 48
70-515 Szczecin