'He was a visionary of the 20th century" wrote the Guardian. Karlheinz Stockhausen is said to be one of the most important composers of avant-garde and electronic music. The influence of the German artist on the history of contemporary music cannot be emphasised enough – from The Beatles, Miles Davis, Frank Zappa to Bjork and Animal Collective.

In 1977 Stockhausen began work on the great opera series 'Licht', telling the story of the struggle between Michael and Eva – humanity and Lucifer – the image of the devil. The piece is titled after the day to day working week lasting 29 hours. This monumental piece combines the various religious plots from Christianity to Buddhism that create the modern global myth, referring to 'what is godly through light, through visible world and through eyes', as the composer says himself.

'Octophonies' is part of a series that is an unusual experience for the listeners, not only musically but also spatially. Sounds broadcast from the eight speakers begin to whirl around the listener – vertically, horizontally and behind. The author himself recommends listening to the piece in the cosmos. Because of the content and experiences accompanying the performance and reception of his music, he calls it 'spiritual'. The Philharmonic in Szczecin welcomes all to a unique electronic journey.
VIDEOS AND PHOTOS
Fotorelacje - 2016.11.10 - LAB 2: El-okto - Stockhausen, fot. Maciej Cybulski
Project "SOUNDLAB – filharmoniczne laboratorium muzyki elektronicznej w Szczecinie – druga edycja" ["SOUNDLAB – philharmonic laboratory of electronic music in Szczecin – second edition"] has been co-financed by the Ministry of Culture and National Heritage.


The Media Patron of the SOUNDLAB series is AMS.
Grants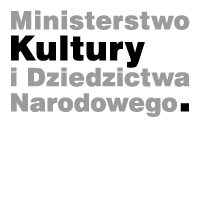 Media patronage

DETAILS
LAB 2: El-okto - Stockhausen
10-11-2016 19:00