Three unique and different musical personas: saxophonist and clarinettist Mikołaj Trzaska; Michał Jacaszek, working at the edges of electronic and post-classical music; and rock vocalist, painter and poet Tomasz Budzyński.

Such a combination will surely result in something unusual. By combining electronica, saxophone and vocals, they have created, within the Rimbaud project, a musical answer to the visionary verse of this French poet. As Michał Jacaszek admits, the poems of this French poet provoked musical experimenting on the part of the musicians: In our project, there will be a lot of space for compression and distortion. We have a certain base, something we refer to that is Arthur Rimbaud's poetry, which is pretty much visionary and amazingly inspiring work for musicians. They are very intense, spatial and vivid visions.

This is the way the musical tripod was created. A tripod of predatory electro-freejazz-punk instinct, where their musical personalities moving along different trajectories create music full of experimentation, improvisation, intimate whispers and unlimited space. The meeting of Mikołaj Trzaska, Michał Jacaszek, Tomasz Budzyński with Arthur Rimbaud will surely amaze and move the Szczecin audience.
VIDEOS AND PHOTOS
Fotorelacje - 2016.12.17 - LAB 3: El-poetry – BUDZYŃSKI / TRZASKA / JACASZEK, fot. Kamila Kozioł
Project "SOUNDLAB – filharmoniczne laboratorium muzyki elektronicznej w Szczecinie – druga edycja" ["SOUNDLAB – philharmonic laboratory of electronic music in Szczecin – second edition"] has been co-financed by the Ministry of Culture and National Heritage.


The Media Patron of the SOUNDLAB series is AMS.
Grants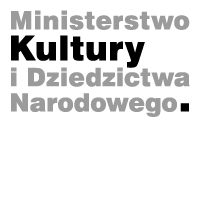 Media patronage

DETAILS
LAB 3: El-poetry – BUDZYŃSKI / TRZASKA / JACASZEK
17-12-2016 19:00