Pietro Antonio Locatelli (Italy, 1695-1764) is one of the most fascinating figures in the musical history of the violin. Although Vivaldi and Paganini took a legendary position in broad culture, it is the hero of our concert that poses as the model of a musical poet and virtuoso. His timeless championship is evidenced by the twelve Concerto grosso 'L'arte del violino', with which he shaped the technique of playing the violin to this day. Innovative use of the bow, playing in two-note and polyphony, high-pitched sounds even in the sixteenth position, and fast pace – these are challenges that even the most sophisticated soloists can face today.

Il Giardino Armonico is one of the world's leading instrumental ensembles of early music. It is made up of musicians from various European music institutions. Their repertoire focuses mainly on the seventeenth and eighteenth centuries. Their projects and recordings with top-class artists have been honoured with Grammy, (2009), Diapason d'Or (2011, 2017), and Echo Klassik (2015).

Isabelle Faust is an outstanding violinist who combines a passion for playing historical instruments with the performance of contemporary music. Her album with works by Lutosławski, Szymanowski and Janáček was recognized by the New York Times as one of the best albums with classical music in 2003, and the recording of Concerto Funèbre by Hartmann received the Cannes Classical Award 2002. The artist plays the violin of Stradivarius 'Sleeping Beauty' from 1704.

P. S. This is not the last word with early music this season. We also invite you on February 21!

Exhibition available during event:
Śmieję się, aż zasnę | Wystawa zbiorowa
Ilu nas jest to kolektyw ilustratorski, w skład którego wchodzą Pola Augustynowicz, Joanna Bartosik, Łukasz Drzycimski, Grzegorz Myćka, Dorota Piechocińska, Olek Pujszo i Ola Szmida. Artyści cyklem wystaw w całej Polsce pod tytułem "Śmieję się, aż zasnę" starają się przybliżyć szerszej publiczności swoją pracę.
DETAILS
The Virtuoso I The Poet
29-01-2020 19:00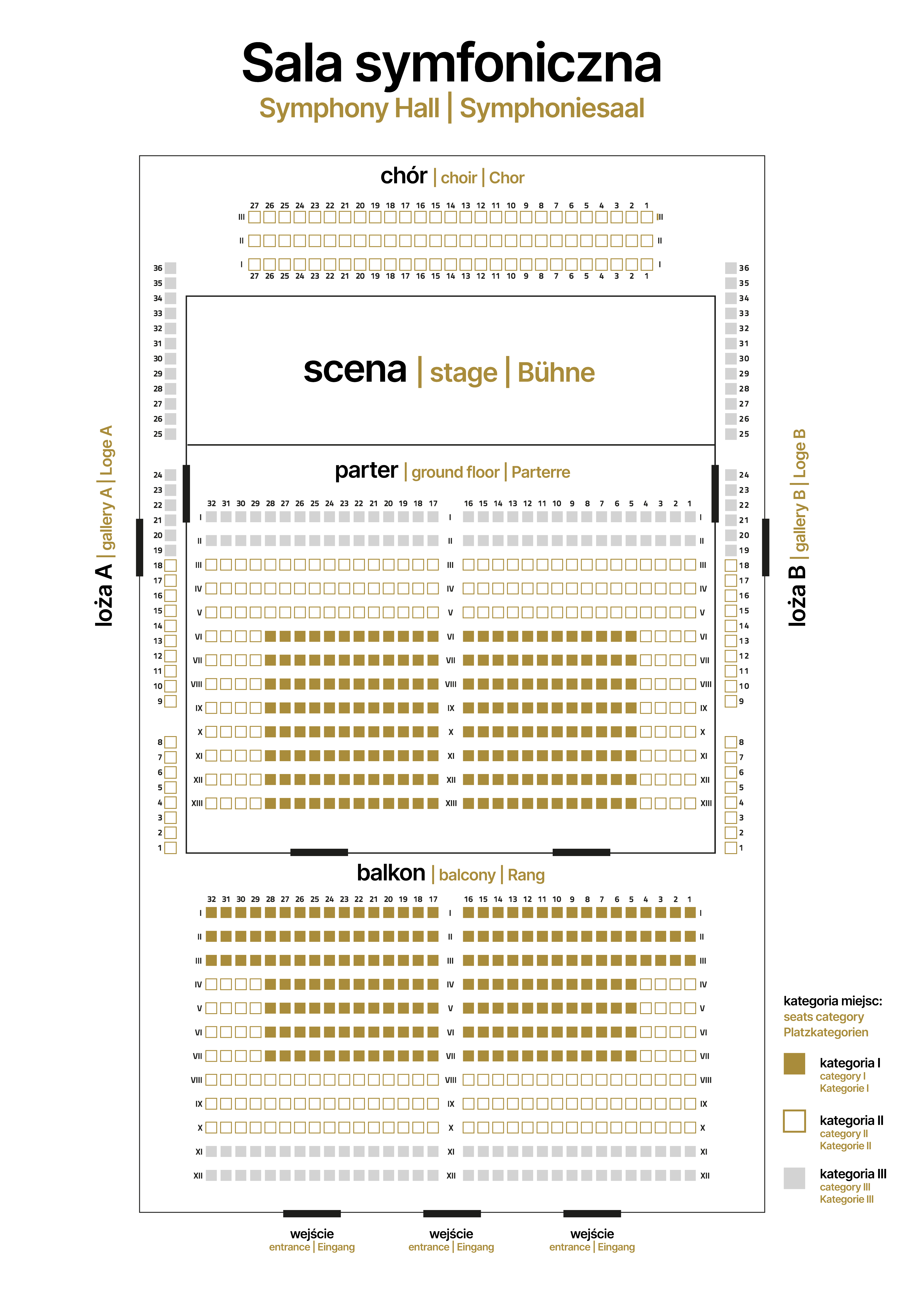 Symphony HallFilharmonia im. Mieczysława Karłowicza w Szczecinie
ul. Małopolska 48
70-515 Szczecin