One of the twenty best opera singers in the world according to the Austrian magazine 'Festspiele'. He will come to us between performances of Puccini's "La Boheme" at the Metropolitan Opera in New York and rehearsals at the Theater des Champs-Elysees in Paris.

Eugene Onegin in 'Onegin', Prince Jelecki in 'Queen of Spades' and Consul Sharpless in 'Madame Butterfly', Papageno in 'The Magic Flute', Valentine in 'Faust' – all the regulars of Polish opera theatres remember him thanks to these roles. Shortly afterwards, an international career and performances in major European opera theatres came, including Teatro Liceu in Barcelona, Opera Bastille in Paris, Bayerische Staatsoper in Munich, La Scala in Milan, Teatro la Fenice in Venice and Teatro di San Carlo in Naples, Arena di Verona.

In 2016, he joined the pantheon of Polish singers appearing at the Metropolitan Opera. We have had fifteen of them since the end of the 19th century. (Only two directors – in 1917 – 1920 the main director of Met was Ryszard Ordyński, and currently, Mariusz Treliński is directing there.)

Each aria performed by Artur Ruciński is a real pleasure, a treat and an unforgettable experience. We quietly hope for something from 'Onegin'. This opera, being his debut on stage at the Grand Theater in Warsaw, accompanies him throughout his career. As he says in interviews, during his first performance his prop (pistol) did not fire and he had to 'kill' Leński with a thump. Other times the gun fired too early and it looked as if Onegin had shot himself in the leg ... Indeed, the opera world is extremely surprising and we are happy that sometimes we can host it in our Philharmonic!
Exhibition available during event:
Śmieję się, aż zasnę | Wystawa zbiorowa
Ilu nas jest to kolektyw ilustratorski, w skład którego wchodzą Pola Augustynowicz, Joanna Bartosik, Łukasz Drzycimski, Grzegorz Myćka, Dorota Piechocińska, Olek Pujszo i Ola Szmida. Artyści cyklem wystaw w całej Polsce pod tytułem "Śmieję się, aż zasnę" starają się przybliżyć szerszej publiczności swoją pracę.
DETAILS
Artur Ruciński I Opera Arias
14-02-2020 19:00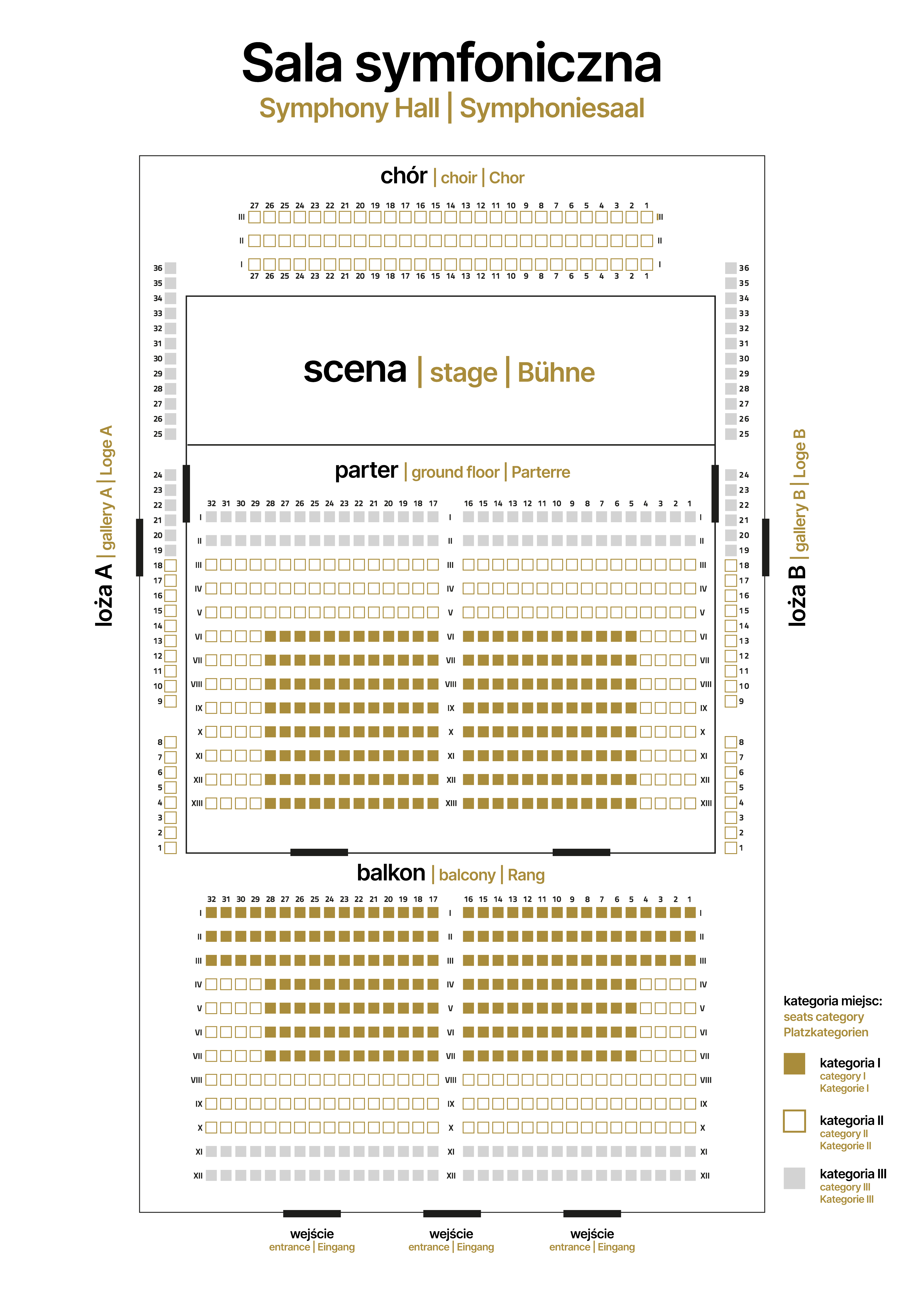 Symphony HallFilharmonia im. Mieczysława Karłowicza w Szczecinie
ul. Małopolska 48
70-515 Szczecin