We have the honour and pleasure to invite you to the final of the 1st International Mieczysław Karłowicz Composition Competition organized by the ZAiKS Authors' Association and our Philharmonic. The jury considered 176 works from Argentina, Austria, Belarus, Brazil, China, Cyprus, Denmark, Finland, Greece, the Netherlands, Spain, Canada, South Korea, Macedonia, Germany, Poland, Sweden, the USA, Great Britain and Italy. The Szczecin Philharmonic Symphony Orchestra will premiere six compositions which qualified for the finals.

The idea of ​​the competition came true for the first time in 2018, which was the centenary of the ZAiKS Authors' Association and the celebration of the 70th anniversary of the Philharmonic establishment in Szczecin. - The Philharmonic in Szczecin is the first philharmonic in Poland that offered the audience a program consisting of world premieres during the subscription concert. What an incentive for other institutions! - Miłosz Bembinow, vice president of ZAiKS and secretary of the jury, said about the previous finals

The winner of the competition, Wojtek Kostrzewa recalls, "I wrote down not easy things, so I am full of praise for the Orchestra for performing my piece as I imagined it. The atmosphere was perfect, especially during the rehearsals, when everyone and the other finalists were working on the remarks, details, and probably for the first time in the competition, the participants cooperated, not competed!"

This year, the organizers have decided to establish a cyclical composition competition, which will be held every two years. The bold space of the building, which is an inspiration to present the contemporary repertoire, the amazing audience that has been with us for many years, and the patron whose work is a true determinant of musical sensitivity and orchestral craftsmanship - these are the elements that will make up the uniqueness of the finale of the 1st International Mieczysław Karłowicz Composition Competition.

Współorganizatorem I Międzynarodowego Konkursu Kompozytorskiego im. Mieczysława Karłowicza jest Stowarzyszenie Autorów ZAiKS.
Partners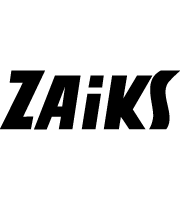 DETAILS
I International Mieczysław Karłowicz Composition Competition I ZAiKS
19-03-2021 19:00