Safety procedures
Safety procedures for event participants/visitors to Mieczysław Karłowicz Philharmonic Concert Hall in Szczecin applicable during SARS-CoV-2 pandemic and model declaration for a person entering the Philharmonic facility.
2 kwietnia odbędzie się aukcja prac wybitnych artystów. Celem akcji jest wsparcie młodzieży z Liceum Plastycznego im. Constantina Bancusi w Szczecinie.

Podczas aukcji będą licytowane znane na całym świecie inkografie prac Rafała Olbińskiego oraz wyjątkowe, podpisane zdjęcia fotografa Tomasza Sikory.

Całkowity dochód z aukcji zostanie na wyjazd młodzieży ze szczecińskiego Liceum Plastycznego im. Constantina Bancusi, na warsztaty malarskie z Wojciechem Siudmakiem w Lotaryngii.

Organizatorem wydarzenia jest Fundacja Neptuna Sięgajcie Gwiazd.

Współorganizatorem wydarzenia jest Filharmonia w Szczecinie.
Organizer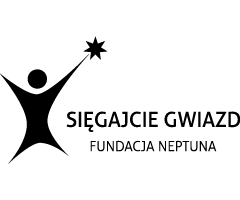 DETAILS
Aukcja dla młodych z Plastyka
02-04-2016 19:00
CONCERTS
EDU
EXHIBITIONS
OTHER
REPERTUAR