Żel mnie fascynuje. Korzystam z fajerwerków żelu. On się błyszczy, przeskakuje, rozlewa; stwarza wrażenie trójwymiarowości. To rodzaj nadrealistycznych kreacji przeżyć, snów, nadziei, obaw. To świat prawdziwy, ale wizja rozmyta w nierealny sen – tak mówi Jan Kanty Pawluśkiewicz o swojej wystawie.

Jan Kanty Pawluśkiewicz jest kompozytorem muzyki teatralnej, filmowej oraz piosenek, a także malarzem specjalizującym się w technice żel-art.

Urodził się w Nowym Targu. Absolwent średniej szkoły muzycznej oraz Wydziału Architektury Politechniki Krakowskiej.

Współzałożyciel kabaretu Anawa (1966), który z czasem przerodził się w zespół muzyczny z wokalistą Markiem Grechutą oraz licznymi instrumentalistami, wśród nich: Markiem Jackowskim, Jackiem Ostaszewskim i Zbigniewem Wodeckim.

Kompozytor wielu form muzycznych, m.in. musicalu "Szalona lokomotywa", opery "Kur zapiał", koncertu "Apimondia Mater", "Opery żebraczej", oratorium "Nieszpory Ludźmierskie", poematu symfonicznego "Harfy Papuszy", koncertu "Amat vita", oratorium "Ogrody Jozafata",koncertu fortepianowego "Liściany kolczyk", misterium "Przez tę ziemię przeszedł Pan", oratorium "Weneckie opowieści o piekle i raju", oratorium "Radość Miłosierdzia" czy koncertu klarnetowego "Karossa/Carossa".

Obecnie rozwija sztukę żel-art, której jest twórcą. Technika ta polega na wypełnianiu obrazów tysiącami pojedynczych żelowych kropek. Jego prace dotychczas poza Polską były prezentowane na wystawach w Brukseli, Słowacji, na Węgrzech i we Włoszech.
Organizatorem wydarzenia jest Galeria Sztuki Art Galle.
Współorganizatorem wydarzenia jest Filharmonia im. M. Karłowicza w Szczecinie.
Organizer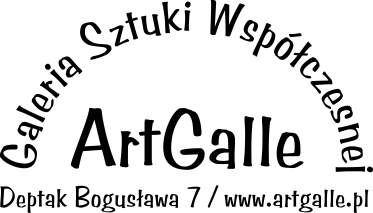 DETAILS
Malarstwo Jana Kantego Pawluśkiewicza
11-05-2016 19:00