True Musicians Tournament – finale concert
concert
symphony hall

Safety procedures
Safety procedures for event participants/visitors to Mieczysław Karłowicz Philharmonic Concert Hall in Szczecin applicable during SARS-CoV-2 pandemic and model declaration for a person entering the Philharmonic facility.
ARTISTS
Winners of Real Musicians Tournament
Lautari
Po raz pierwszy w Szczecinie staną w szranki muzycy różnych regionów, wykonujący tradycyjną muzykę ludową oraz muzycy nią zainspirowani. Turniej – jako tradycyjna forma spotkania muzyków – nawiązuje do Ogólnopolskich Turniejów Instrumentalistów Ludowych organizowanych w Gryfinie z inicjatywy Edwarda Mojsaka, animatora i cymbalisty, którego pasja i praca przyczyniły się do ugruntowania znaczenia Pomorza Zachodniego jako wyrazistego regionu etnomuzycznego.

For the first time musicians of different regions performing traditional folk or folk-inspired music will compete in Szczecin. Tournament – as a traditional form of musicians' meeting – refers to the National Folk Instrumentalist Tournament in Gryfino organised on the initiative of Edward Mojsak, animator and cymbalom player, whose passion and work have contributed to reinforce the importance of the West Pomerania as an ethnomusical region. During the finale concert the Tournament winners will be accompanied by Lautari – an ethno-jazz band, embedded in the musical traditions of central, eastern and southern Europe as well as the Caucasus. Folk motifs played on the violin, piano, clarinet and flute, thanks to daring arrangements and a large dose of improvisation combined, create original music where tradition meets the present.
Projekt "Turniej Muzyków Prawdziwych – prezentacja tradycyjnych elementów kultury muzycznej w Filharmonii w Szczecinie" dofinansowano ze środków Ministra Kultury i Dziedzictwa Narodowego.

Project "Turniej Muzyków Prawdziwych – prezentacja tradycyjnych elementów kultury muzycznej w Filharmonii w Szczecinie" ["Real Musicians Tournament – presentation of the traditional elements of musical culture at the Szczecin Philharmonic"] has been co-financed by the Ministry of Culture and National Heritage.

Das Projekt "Turnier der Wahren Musiker – Präsentation traditioneller Elemente der Musikkultur in der Philharmonie Szczecin" wurde aus Mitteln des Ministeriums für Kultur und Nationalerbe der Republik Polen mitfinanziert.
Grants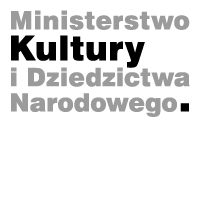 DETAILS
True Musicians Tournament – finale concert
06-09-2015 17:00
symphony hallFilharmonia im. Mieczysława Karłowicza w Szczecinie
ul. Małopolska 48
70-515 Szczecin
September 2015
October 2015
CONCERTS
EDU
EXHIBITIONS
OTHER
REPERTUAR