TRISTANO – NAZWISKO, KTÓRE WYWOŁUJE ZAMIESZANIE

TRISTANO – A NAME THAT CAUSES A STIR

Francesco Tristano, piano virtuoso, interpreter of classical music, composer of electronic music, a man that surprises audiences in concert halls and clubs, will be the star of this event. Taking place in two different spaces: a symphonic concert in the Sun Hall featuring the Szczecin Philharmonic Symphony Orchestra at 19:00, and a live set in the lobby at 21:00 in which the artist will bathe the audience in a club ambience.

Francesco Tristano breaks all the rules of classical interpretation. He causes a stir in the club scene, as well as a jolt of anxiety in classical concert halls. The artist made his debut with the Russian National Orchestra, then later in New York, opening him up to electronic music and the club scene. He has become a musical performer with no difficulty unifying the seemingly contradicting styles. He has released 12 albums of classical and electronic music, and has made recordings for Deutsche Grammophon, among others.

The event will present the two faces of the artist, who doesn't feel he belongs just in either the world of classical music or the DJ universe. Who he is can be your pleasure to find out on 13th October at the Szczecin Philharmonic.

Study for one cymbal stroke is a work of accident. The piece, considered to be the first Polish work recorded on tape, was created in 1958 during production of an animated film by Hanna Bielinińska and Włodzimierz Haupe, 'Either a fish….'. The soundtrack of the film fitting this surreal image was somewhat metamusical, consisting of electroacoustic effects.

The author of this soundtrack is Włodzimierz Kotoński, who became particularly interested in the effect of processing the sound of a cymbal recorded on a tape. Right after finishing work on the film, he began work on this recording and from one single stroke with a soft medium sized stick on a Turkish cymbal he composed a piece of 2 minutes and 41 seconds. This legendary composition will open the new edition of the SoundLab series.
VIDEOS AND PHOTOS
Fotorelacja - 2016.10.13 - LAB 1: Francesco Tristano, fot. Maciej Cybulski
Project "SOUNDLAB – filharmoniczne laboratorium muzyki elektronicznej w Szczecinie – druga edycja" ["SOUNDLAB – philharmonic laboratory of electronic music in Szczecin – second edition"] has been co-financed by the Ministry of Culture and National Heritage.


The Media Patron of the SOUNDLAB series is AMS.
Filharmonia im. Mieczysława Karłowicza w Szczecinie uczestniczy w programie "Filharmonia. Ostrożnie, wciąga!!!" organizowanym przez Instytut Muzyki i Tańca ze środków MKiDN.
Grants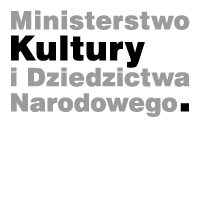 Media patronage


DETAILS
LAB 1.1: El-symphony - TRISTANO
13-10-2016 19:00
Symphony HallFilharmonia im. Mieczysława Karłowicza w Szczecinie
ul. Małopolska 48
70-515 Szczecin