When he was a little boy he listened to Jimi Hendrix, the Rolling Stones and Fleetwood Mac. He began his musical education in typical fashion by learning to play the guitar, only to abandon it for a while to play percussion in a rock band he set up at the age of 15.

Nowadays Manuel Göttsching is a most important world class musician. He is a legendary guitarist who significantly influenced the German electronic music scene. While working in the bands Ash Ra Tempel and Ashra, as well as performing as a soloist, he appeared on stage with such stars as Tangerine Dream or Kraftwerk. For years he performed with Klaus Schulze both at the beginning of his career in 1970s and much later at the turn of the 20th and 21st centuries.

During this show in Szczecin in the Symphony Hall, the audience will hear pieces from the 1975 record 'Inventions for Electric Guitar', which was the artist's first solo album featuring electronic music. This time Manuel Göttsching will perform with a Danish guitar sextet from the band Cirklen.
VIDEOS AND PHOTOS
Fotorelacja - 2017.04.27 - LAB 7: El-klassik – Manuel Göttsching, fot. Maciej Cybulski
Project "SOUNDLAB – filharmoniczne laboratorium muzyki elektronicznej w Szczecinie – druga edycja" ["SOUNDLAB – philharmonic laboratory of electronic music in Szczecin – second edition"] has been co-financed by the Ministry of Culture and National Heritage.


The Media Patron of the SOUNDLAB series is AMS.
Grants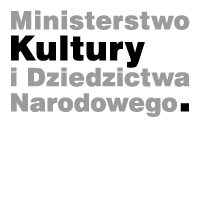 Media patronage

DETAILS
LAB 7: El-klassik – Manuel Göttsching
27-04-2017 19:00
Symphony HallFilharmonia im. Mieczysława Karłowicza w Szczecinie
ul. Małopolska 48
70-515 Szczecin