The Szczecin Philharmonic extends an invitation to an extraordinary journey to the far North, to little villages hidden in fjords, where the mountains meet the sea, and the hard frost doesn't frighten Moomins or the reindeer. The guides on this Scandinavian trip will be three Finnish composers.

Jean Sibelius said 'he loved the mysterious sounds of fields, forests, water and mountains'. These sounds can be heard in one of his most outstanding compositions – Symphony No.2. After a premiere performance in 1902, the critics compared Sibelinus's composition to the best symphonies by Ludwig van Beethoven. He himself said that this was a most sincere and intimate musical confession dedicated to his motherland.

Einojuhani Rautavaara is said to have been an heir of Sibelius. Living in the 20th century, the composer wrote neo-classical, constructivist and neo-romantic pieces. Cantus Arcticus is one such of his most important works. In his compositions Einojuhani Rautavaara used recordings of singing birds nesting in the Arctic circle region, as well as those near peatlands in Liminka in the north of Finland. A good ear can catch the thrills, tweets and even calls of a whooper swan.

Birds of other species were inspiration for the third Finnish composer, Esa Pekka Salonena. His Piano Concerto is a piece jointly commissioned by the Philharmonics in New York, Berlin, Radio France and the BBC. The premiere took place in 2007. The composition combines traditional folk music with the sounds of cyberspace, where we can hear synthetic bird sounds. As the composer stresses, the pieces written by him are a tribute to Polish writer, Stanisław Lem.

Along with the musicians from the Symphony Orchestra, we will see on stage Finnish pianist Juho Pohjonen. He is one of the most intriguing and talented performers in the Scandinavian music scene. The artists will be conducted by the principal conductor and artistic director of the Szczecin Philharmonic, Rune Bergmann.
Sponsorem cyklu SONORO jest Impel Security Polska Sp z o. o.
Sponsor cyklu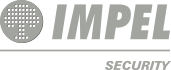 DETAILS
Scandinavian symphonies
21-04-2017 19:00
Symphony HallFilharmonia im. Mieczysława Karłowicza w Szczecinie
ul. Małopolska 48
70-515 Szczecin