1830 was a year of symbolic breakthrough for French romanticism. At that time Delacroix finished working on the painting 'Liberty Leading the People', Stendhal published the novel "The Red and the Black", and in December there was a premiere of the Fantastical Symphony by Hector Berlioz. Three great works entered the canon and took noble places in the history of art.

The most famous of the Berlioz compositions, the Fantastical Symphony, includes an important autobiographical note. Its protagonist is an artist unhappy in love. The piece was created with the intense longing of Berlioz to Irish actress Harriet Smithson, who indeed later became his wife.

This music love drama has five acts and presents the story of 'an artist gifted with huge imagination' who 'took opium when in despair', as the composer explained. The Fantastical Symphony is undoubtedly one of the most important compositions in the history of music: not only as a manifesto of the artistic principles of Berlioz himself, but moreover as a pioneering work of symphonic music based on a written work.
Sponsorem koncertu jest Dealer BMW Bońkowscy.
Sponsorem cyklu SONORO jest Impel Security Polska Sp z o. o.
Filharmonia im. Mieczysława Karłowicza w Szczecinie uczestniczy w programie "Filharmonia. Ostrożnie, wciąga!!!" organizowanym przez Instytut Muzyki i Tańca ze środków MKiDN.
Sponsorzy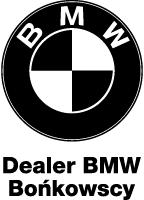 Sponsor cyklu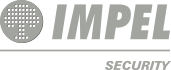 DETAILS
Berlioz's fantastical symphony
28-04-2017 19:00
Symphony HallFilharmonia im. Mieczysława Karłowicza w Szczecinie
ul. Małopolska 48
70-515 Szczecin