Ending a story with an overture sounds like an oxymoron, but it will be a unique overture. The overture to "Egmont" has gained fame not because it is an introduction to the music of Geothe's dramatic piece of this title. It also gained fame, not because of its extraordinary melody, apt harmony or perfect composition structure. It is famous because it is a synthesis of Beethoven's attitude and thoughts. Both his genius and the thought he wanted to convey are eminent and vivid in it.

Goethe's play depicts the persecution of the Dutch population by the Inquisition in Spain in the 16th century. Count Egmont, a Catholic loyal to the Spaniards, begs the king for an act of tolerance. Instead, the ruler sends the sinister prince Alva to enforce order using the army. Egmont is arrested by Alva and sentenced to death. His love Clara plans an escape, which fails. She takes poison while Egmont is executed. Dying, he knows that the rebellion continues and that people will one day get the freedom they desire.

The overture begins in a gloomy, serious mood, marked by Sostenuto ma non troppo. The music seems to depict oppression and darkness, and the opening motif symbolizes the great tyrant. When the tempo increases with the energetic Allegro, the mood turns into a heroic rebellion. Melodic waveforms go down the scale as if immersed in a battle. The tyrant's theme evolves throughout the song, and at the end becomes rhythmic and very dark. At one point it brings down Egmont's execution. The mood of the song then becomes triumphant and solemn. Despite the hero's death, his ideas will survive, and the future will lead the world to a better reality.

This is the message of Beethoven's life and music, to which artists and listeners have been eagerly referring for two hundred years. So let's treat the story of him as an introduction to something new. In a changing reality, in uncertain times, in efforts for others and ideas, in pursuit of a better tomorrow – everywhere we will find a part of Beethoven and his extraordinary music.
Exhibition available during event:
Ecce homo | Krystyna Łyczywek
Bohaterem reportaży Krystyny Łyczywek jest przede wszystkim człowiek i jego środowisko. W roku setnych urodzin artystki przyjrzymy się wybranym fotografiom, reprezentującym siedemdziesięcioletni okres jej twórczości.
DETAILS
Gillam I Kalia [CANCELED]
03-04-2020 19:00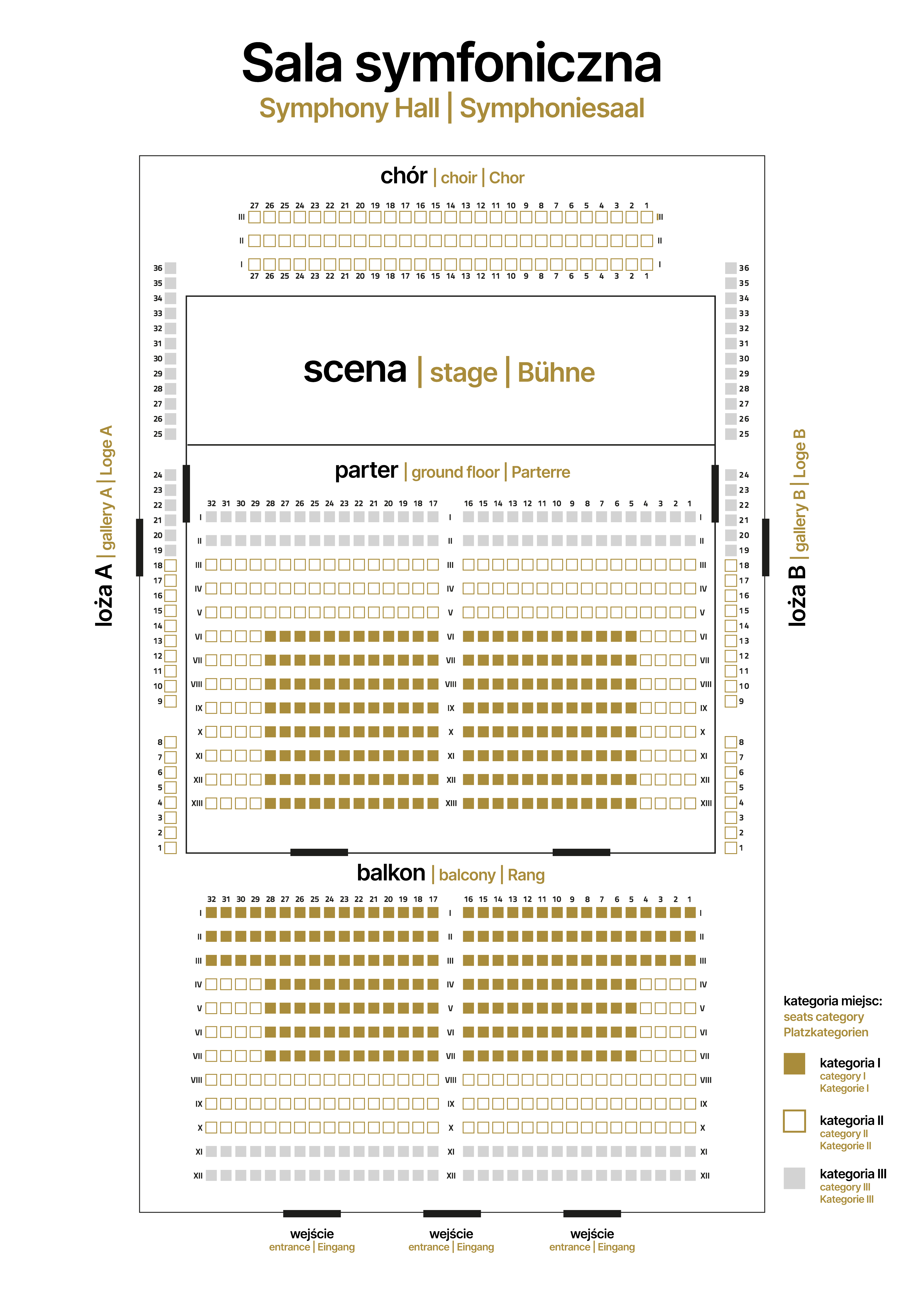 Symphony HallFilharmonia im. Mieczysława Karłowicza w Szczecinie
ul. Małopolska 48
70-515 Szczecin