Marcin Masecki is an artist-in-residence of the 2019/2020 season Philharmonic in Szczecin. He is an experimenter who has been working all his life with classical music. His projects constantly are subject to new tests and experiences. In comparison to precision, elegance and attention to detail, it might be shocking when one sees Masecki playa poor-quality piano or blind-folded. In every program created by Masecki in all possible manners one element is eminent, the truth.

As he says, it is natural that the older the music we play, the more important the role in imagination interpretation plays. Baroque music in itself implies creativity and freedom, and the score has always been only a starting point. Because historical performance easily meets other types of music-making.

In the program presenting baroque arias according to the concept of Marcin Masecki, soprano Ewa Majcherczyk will perform together with his ensemble. She is a graduate of the Karol Szymanowski Academy of Music in Katowice, as well as the Royal Academy of Music in Copenhagen. Majcherczyk is also a winner of the first place and two special prizes during the 3rd S. Alaimo International Vocal Competition and finalist 8th Stanisław Moniuszko International Competition. In 2009, she made her debut as Adina in G. Donizetti's 'Love Potion' at the Jelenia Góra Philharmonic, and then as Kunegunda in 'Candidate' by L. Bernstein on the stage of the Teatro del Giglio in Lucca. She has performed in many Italian opera theatres, including Teatro dell' Opera di Roma, and also creates main roles in operas in Poznań, Szczecin, Bialystok, Bytom and Warsaw. From the 2009/2010 artistic season, she has ben the soloist of the Silesian Opera.


Exhibition available during event:
Ecce homo | Krystyna Łyczywek
Bohaterem reportaży Krystyny Łyczywek jest przede wszystkim człowiek i jego środowisko. W roku setnych urodzin artystki przyjrzymy się wybranym fotografiom, reprezentującym siedemdziesięcioletni okres jej twórczości.
DETAILS
Marcin Masecki Jazz Trio | Ewa Majcherczyk [CANCELED]
15-04-2020 19:00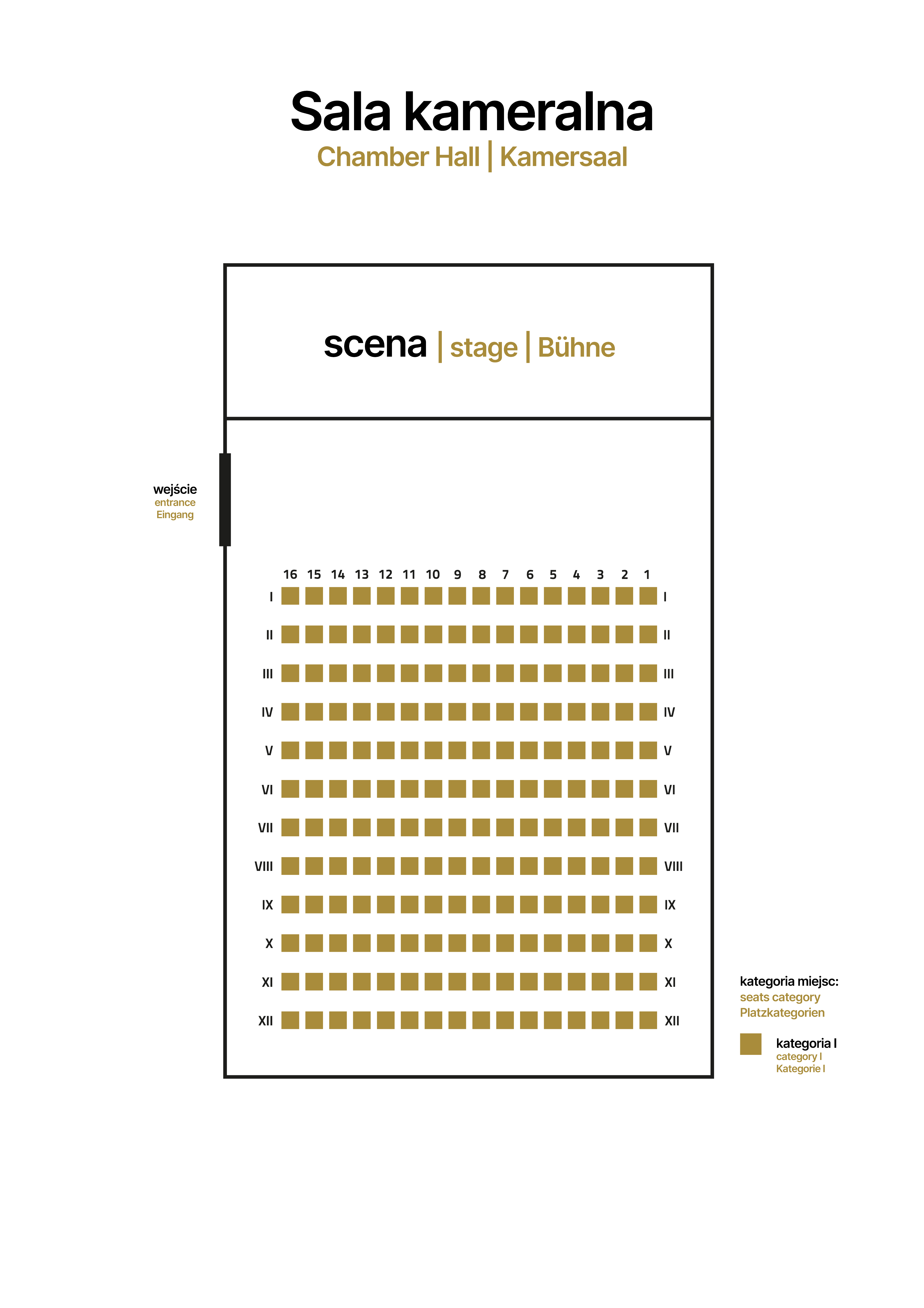 Chamber hallFilharmonia im. Mieczysława Karłowicza w Szczecinie
ul. Małopolska 48
70-515 Szczecin