International Lutosławski Youth Orchestra
Symphonic concert
Międzynarodowy Dom Kultury w Międzyzdrojach

Safety procedures
Safety procedures for event participants/visitors to Mieczysław Karłowicz Philharmonic Concert Hall in Szczecin applicable during SARS-CoV-2 pandemic
ARTISTS
International Lutosławski Youth Orchestra
Jakub Haufa - skrzypce
Adam Siebers - skrzypce
MUSIC
Witold Lutosławski - Partita (opracowanie autorskie na skrzypce i orkiestrę z fortepianem obligato)
Witold Lutosławski - Interludium na orkiestrę
Witold Lutosławski - Łańcuch II. Dialog na skrzypce i orkiestrę
International Lutosławski Youth Orchestra po raz pierwszy wystąpi przed publicznością poza Szczecinem. Koncert w Międzynarodowym Domu Kultury w Międzyzdrojach będzie okazją, by twórczość patrona orkiestry zaprezentować jeszcze szerszemu gronu odbiorców.

The International Lutosławski Youth Orchestra will perform for the first time outside Szczecin. The concert at the International House of Culture in Międzyzdroje will be a chance to promote the work of the orchestra's patron. Compositions making up the programme of the concert are interconnected. According to the concept of Witold Lutosławski these three pieces comprise a triptych, in which 'Interlude' was composed to have an opportunity to perform both 'Partita' and 'Chain' in one show without any obstruction.
Projekt "International Lutosławski Youth Orchestra w Szczecinie – czwarta edycja" dofinansowano ze środków Ministra Kultury i Dziedzictwa Narodowego.
Grants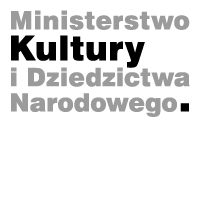 DETAILS
International Lutosławski Youth Orchestra
16-09-2016 18:00
Międzynarodowy Dom Kultury w Międzyzdrojach
September 2016
October 2016
CONCERTS
EDU
EXHIBITIONS
OTHER
REPERTUAR