After the tremendous success of the "Firebird" in 1910, the first major work written for the Russian Ballet by Igor Stravinsky, Sergei Diaghilev and Stravinsky decided to continue their cooperation. The composer proposed the "Rite of Spring" or rituals of pagan Russia, as the these for the new piece – the premiere of the new ballet was to take place in the season of 1912. When in September 1910 the impresario visited Stravinsky in Clarens in Switzerland, instead of the first sketches for "The Rite of Spring" the composer presented him with extensive fragments of the new composition for piano and orchestra. Stravinsky, while working on the new piece, as he recalled himself, had a vision of a puppet in front of his eyes, which with a diabolical dance (which musically is illustrated with the repeated arpeggios) bothers the orchestra, which responds with fanfares. He associated this image with the hero of the fair theater – Petrushka (Pete) – the equivalent of Pulcinelli from commedia dell'arte. Fascinated by the composition, Diaghilev persuaded the composer to expand the work and create the entire ballet, which would be played out on the market in the environment of jugglers, traders and dancers.

Despite the seemingly comedic theme, the whole story does not look so optimistic and shows the sad fate of Petrushka imprisoned by the Charlatan, a story of unhappy love to Ballerina, struggle for her favors with the Moor and in effect the death of the main character inflicted by his rival. The whole drama, however, takes place surrounded by a colorful crowd of happy people who came to see the spectacle.

Young British composer and electronic music creator Joe Snape reached for Stravinsky's famous work and he didn't do it also but with the Junge Norddeutsche Philharmonie conducted by Christoph Altstaedt. The musicians decided to show the rest of the story, at the end of which the spirit of Petrushka appears on the roof of the theater. They combined the the symphony orchestra with live electronics, and more traditional sounds with a contemporary beat, letting the restless spirit of the puppet continue to dance.

Exhibition available during event:
Powracające sny | Mikołaj Obrycki
Jak mało obrazów pamiętamy z życia. Jak mało sobie ich uświadamiamy. Stąd też moje usilne próby odtworzenia przestrzeni, które oglądałem w przeszłości.
(Mikołaj Obrycki)
VIDEOS AND PHOTOS
Fotorelacja - 2019-03-07 - Strawiński | Lab 6: El-recomposition
DETAILS
Stravinsky | Lab 6: El-recompositio
07-03-2019 19:00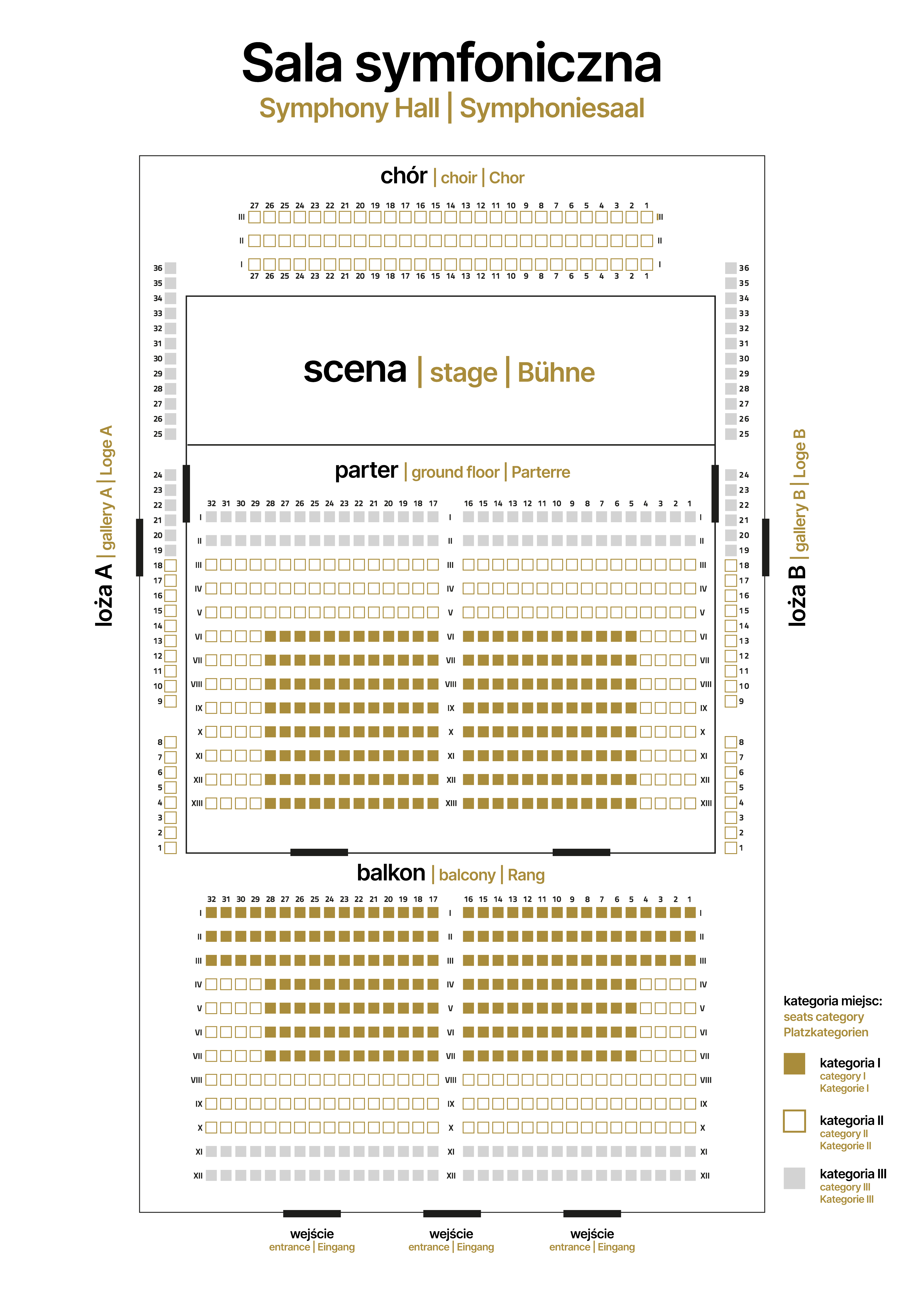 Symphony HallFilharmonia im. Mieczysława Karłowicza w Szczecinie
ul. Małopolska 48
70-515 Szczecin