Anna Jurksztowicz – wokalistka jazzowa pochodząca ze Szczecina, a prywatnie żona kompozytora, skrzypka jazzowego i dyrygenta Krzesimira Dębskiego. Jako solistka debiutowała w 1985 roku na 22. Krajowym Festiwalu Piosenki Polskiej w Opolu, na którym zdobyła pierwsze miejsce.

Anna Jurksztowicz – a jazz vocalist from Szczecin, and privately wife of the composer, jazz violinist and conductor Krzesimir Dębski. As a soloist she made her debut in 1985 at the 22nd National Festival of Polish Song in Opole, where she won first place. She has collaborated with many jazz bands specializing in gospel and spiritual music as well as in children's programs. She is also a music producer. She publishes, among others, albums dedicated to contemporary music.

Krzesimir Dębski – composer, jazz violinist, conductor, arranger. He studied composition and conducting at the State College of Music in Poznań. Until the 1980s, he was primarily developing a concert career, i.a. as the leader of the String Connection jazz band. Currently, he focuses on composition. He gained most popularity for his film music, including "With Fire and Sword", "Syberiada 1920", "Battle of Warsaw", "Magic Tree", and theatrical performances. He is also an composer of popular songs.

Exhibition available during event:
Following the sun | Tomek Kopcewicz
To będzie podróż, której drogę wyznaczy geometria halsującego jachtu prowadzonego pod wiatr. Na początku miała ona swą geografię gdzieś między Morzem Śródziemnym a Karaibami, ale w końcu poprowadziła w stronę słońca do świata równoległego. W podróż zabierze Państwa Tomek Kopcewicz w swojej najnowszej wystawie malarstwa Following the sun.
DETAILS
Anna Jurksztowicz | Krzesimir Dębski
17-03-2019 19:00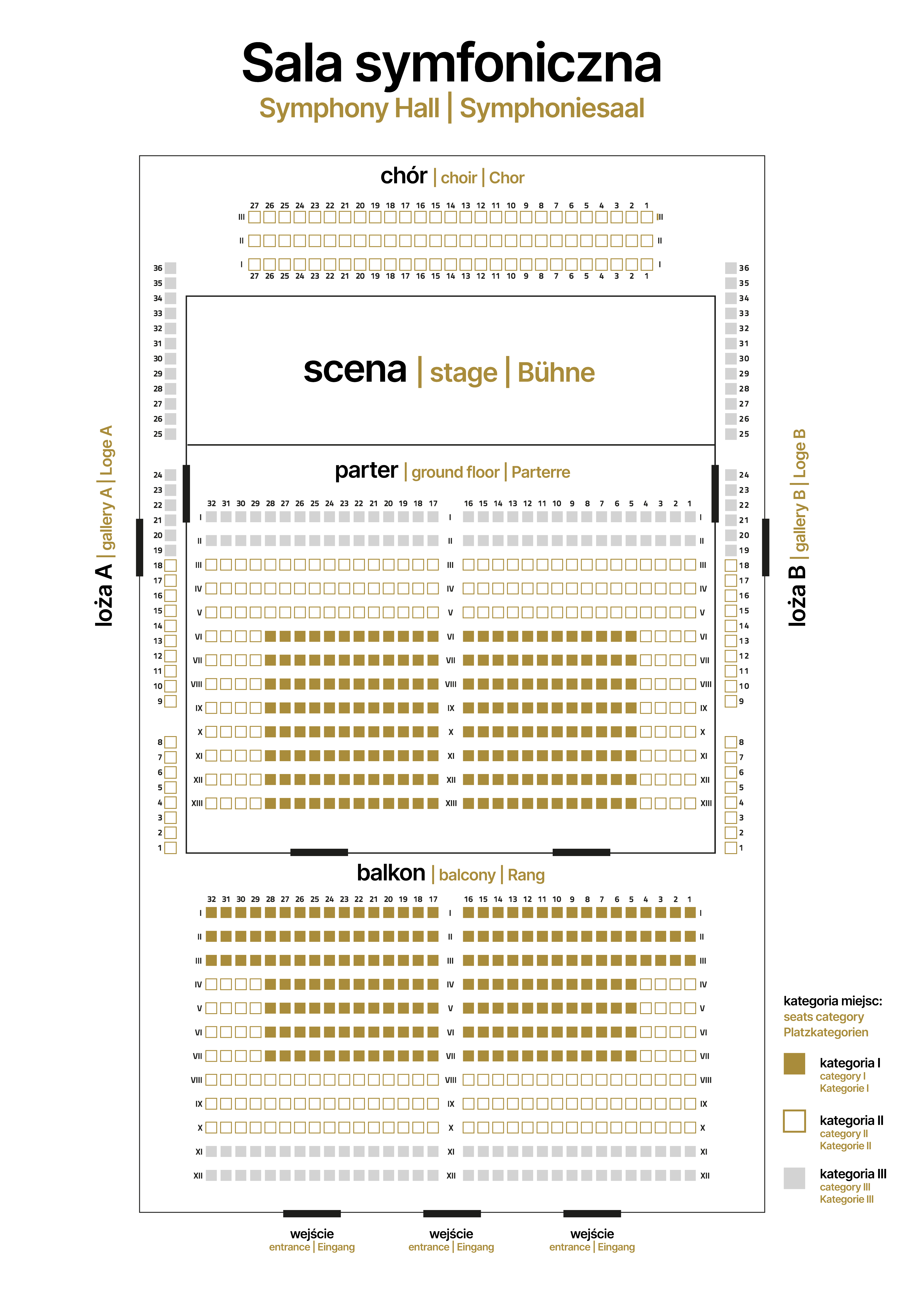 Symphony HallFilharmonia im. Mieczysława Karłowicza w Szczecinie
ul. Małopolska 48
70-515 Szczecin