In the case of Beethoven's work, every next great composition has brought forward some innovative solution to the given genre, so one can simply throw a dice in order to choose a piece worth listening to. With this in mind we are about to present two 'fours' – Piano Concerto No. 4 in G major Op. 58 and Symphony No. 4 in B-flat major Op. 60. Both compositions were created at a similar time and had their premieres in the same evening in March 1807 at a private concert in the house of Prince Joseph Franz von Lobkowitz.

The innovation in the G Major Concerto can be heard from the very first chord – it doesn't come from the orchestra, but rather the piano solo. At that time it had been quite rare to find a solo instrument beginning a concert. The soloist in this case has a lot of possibilities to show their skill throughout the whole composition, including brilliant decorations from which the concert gained the nickname "lark", as well as in a virtuoso cadence – one of the two offered to pianists by Beethoven. The middle movement Andante con moto is a test of musicality and sensitivity for virtuosos, because this lyrical fragment is sometimes compared to the "singing of Orpheus". Beethoven's Concerto No.4 is also the beginning of the "symphonization" of the solo concert, with a lengthening and drawing of more attention to the role of the orchestra.

While listening to Symphony No. 4, it is hard to believe that it was created at the same time as the famous "Symphony No. 5", in which "fate knocks at the door". After a serious and slow Adagio comes the joyful Allegro vivace, and the cheerful mood does not leave this symphony until the end. Classically placed in the third movement of the Minuet, rather than a court dance we hear the lively rhythms of folk music. The final especially captivates with cheerful character and dizzying pace, and the very end brings an unexpected musical joke to listeners.
Exhibition available during event:
Powracające sny | Mikołaj Obrycki
Jak mało obrazów pamiętamy z życia. Jak mało sobie ich uświadamiamy. Stąd też moje usilne próby odtworzenia przestrzeni, które oglądałem w przeszłości.
(Mikołaj Obrycki)
VIDEOS AND PHOTOS
Fotorelacja - 2019-03-01 - Czwórki Beethovena
DETAILS
Beethoven's fours
01-03-2019 19:00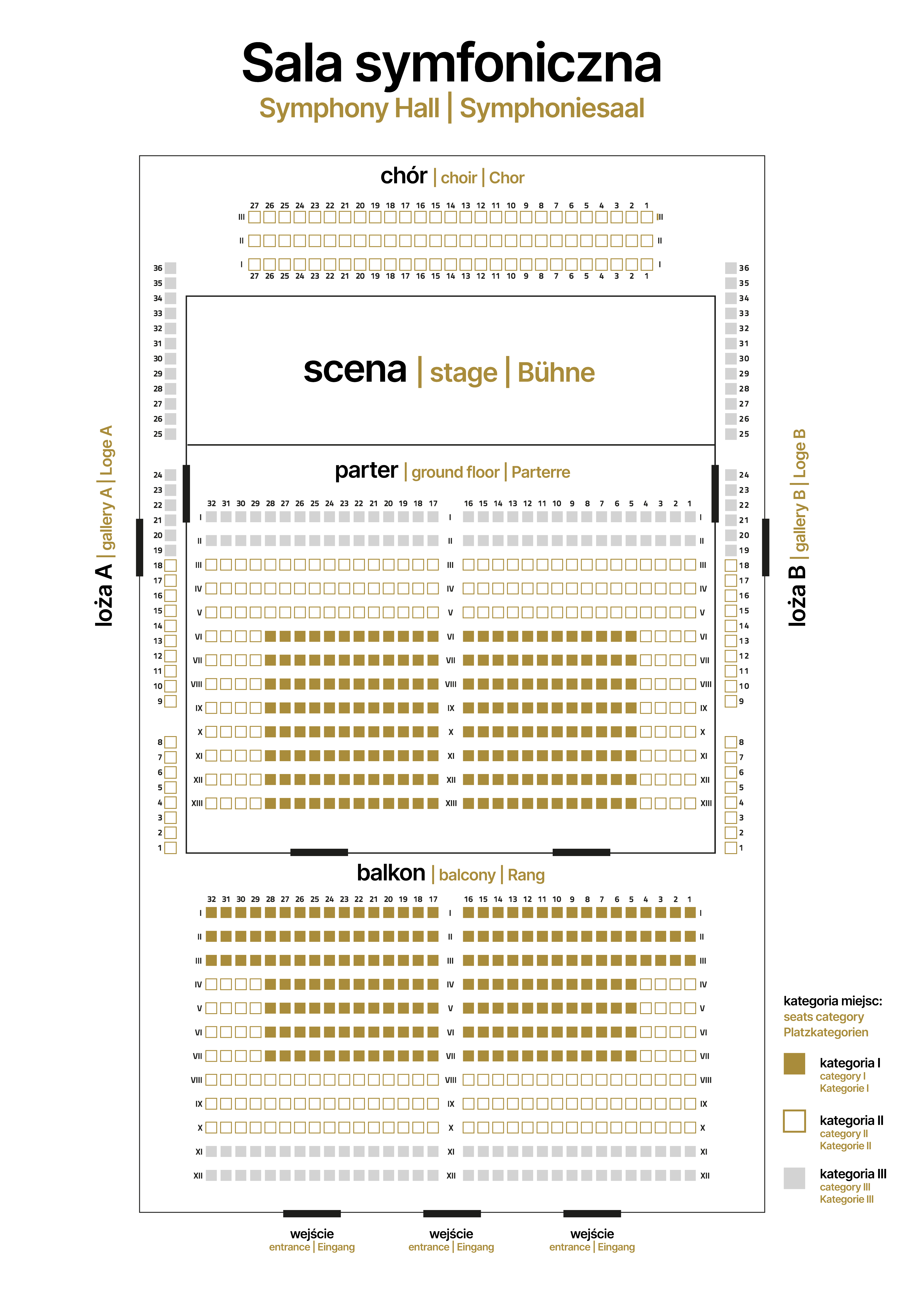 Symphony HallFilharmonia im. Mieczysława Karłowicza w Szczecinie
ul. Małopolska 48
70-515 Szczecin