Młodzi chłopcy z Amsterdamu i Krakowa, z Oslo, Berlina i Belgradu wywodzą na stylowo kołysanych klarnetach ciągle ten sam temat otchłannie rozpaczliwego bluesa, zrodzonego na bulwarach miasta, którego w życiu nie widzieli, i serca ich zamierają ze smutku, a oczy ich są tak samo przymknięte, jak powieki starego, murzyńskiego alkoholika, który pierwszy tę melodię zagrał.

Oczywiście – chłopcy ci ulegają pewnej stylizacji, barwa i fason ich koszul i spodni i brodata faktura ich młodziutkich twarzy jest wynikiem epigońskich zabiegów, niemniej skłonny jestem wierzyć, że esencja ich odczuć, gruntownie odcedzona z ignorancji i fałszywych wyobrażeń, dałaby się bez większych dysonansów przelać do dusz murzyńskiego wyrostka i czarnej dziewczyny z nowoorleańskiego trotuaru sprzed pięćdziesięciu lat, oczadziałych na całe życie od muzyki Boldena, Olivera, Doddsa.

Tak oto Leopold Tyrmand w 1956 roku starał się uchwycić fenomen jazzu, który według niego był zjawiskiem rozprzestrzenienia się pewnego lokalnego folkloru na cały świat. Uważał tę muzykę za swoiste motto epoki lśniące blaskiem artystycznej niezniszczalności. Zastanawiał się, czy granie jazzu w oderwaniu od jego korzeni i miejsca jego narodzin to Sztuka, czy może tylko imitacja. Snuł teorie o przechodzeniu muzycznych idei od stadium folkowego, przez umiędzynarodowienie aż po kosmopolityzm.

Wraz z główną tendencją epoki jazz czci Energię – wspaniałą dynamikę odzwierciedlającą życie w maksymalnym punkcie napięcia. I tak jak zwykło się mówić o swej epoce, najlepiej o nim mówią słowa jednego z jego najpobożniejszych kapłanów Louisa Armstronga: – Man, when you got to ask what is it, you'll never get to know... (Bracie, nigdy nie dojdziesz do tego, co to właściwie jest...).

Teksty Tyrmanda są tak pasjonujące, że w ramach zapowiedzi koncertów jazzowych w obecnym sezonie uczynimy go naszym przewodnikiem po tym gatunku muzyki. Zapraszamy na cały rok opowieści i słuchania muzyki w ramach cyklu koncertów Espressivo. W pierwszym z nich wystąpi Szczecin Philharmonic Big Band. To formacja, która nie tylko łączy przyjemność ze sztuką, ale także przygotowuje specjalne repertuary, korzystając z nieograniczonych możliwości wykonawczych i interpretacyjnych, jakimi dysponują muzycy Filharmonii w Szczecinie! Zespół, który składa się z 16 muzyków, powstał we wrześniu 2017 roku z inicjatywy Igora Puszkara, puzonisty naszej orkiestry. W skład bandu, oprócz dobrze wszystkim znanych muzyków Orkiestry Symfonicznej Filharmonii w Szczecinie, wchodzą znakomici koledzy ze szczecińskiego i poznańskiego środowiska muzycznego.
DETAILS
Szczecin Philharmonic Big Band & Guests
12-08-2021 19:00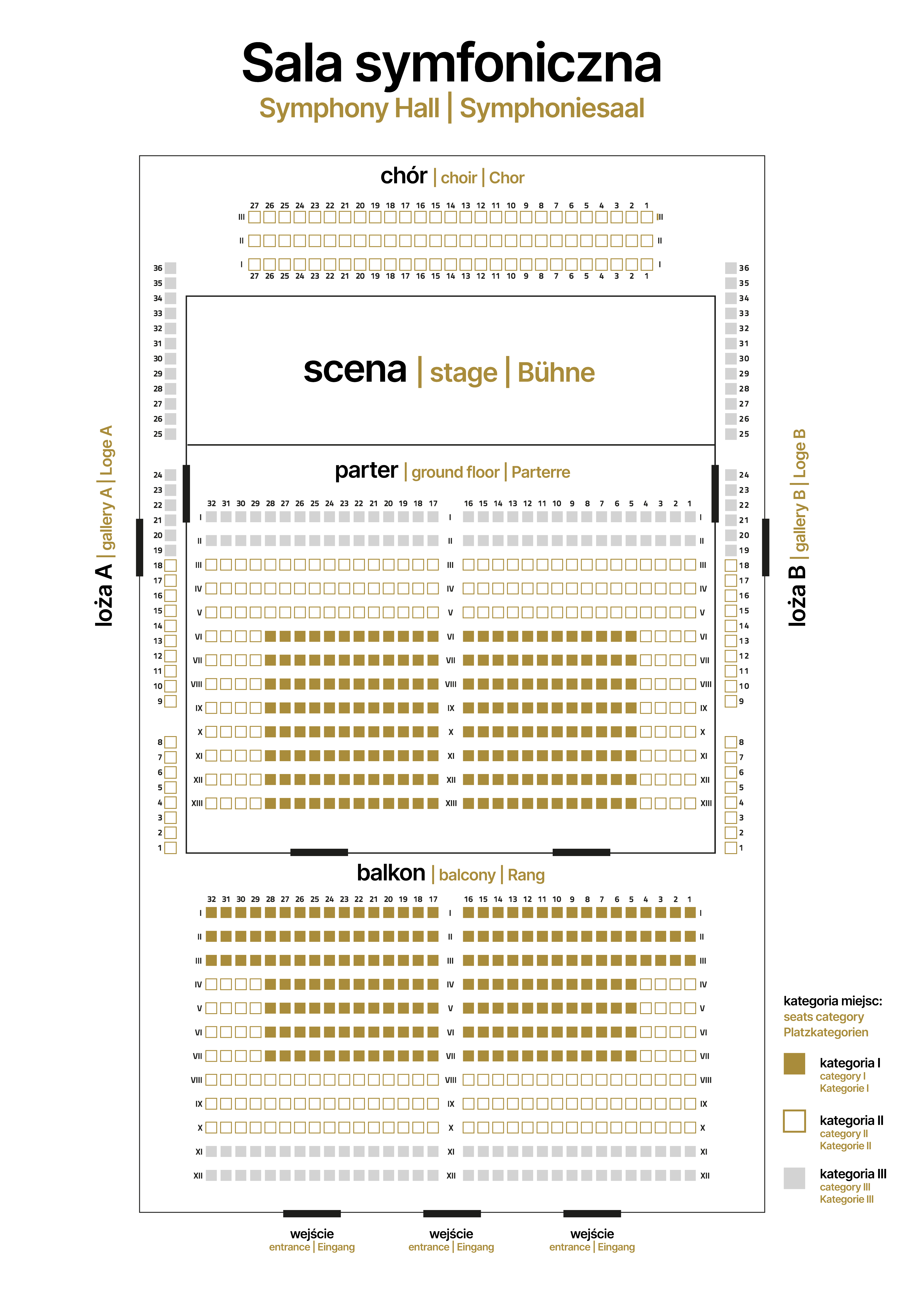 Symphony HallFilharmonia im. Mieczysława Karłowicza w Szczecinie
ul. Małopolska 48
70-515 Szczecin