Paul Frick examined the music of the Berlin techno scene, yet he himself studied and wrote classical music. Daniel Brandt and Jan Brauer had met earlier in high school in Wiesbaden, and tried their luck in the clubs as the Scott duo. In 2008, the musicians met in the German capital, and so was formed The Brand Brauer Frick Ensemble.
Since 2008 the ensemble have been experimenting by combining techno beats with modern classical music and jazz. Both classical music fans and club-goers will find here dancing violins, an electrically amplified piano and a disciplined mixing console. So far they have performed, among others, before audiences at the Glastonbury and the Montreux Jazz festival, as well as at the Centre Pompidou.
Project "SOUNDLAB – filharmoniczne laboratorium muzyki elektronicznej w Szczecinie" ["SOUNDLAB – philharmonic laboratory of electronic music in Szczecin"] has been co-financed by the Ministry of Culture and National Heritage.
Grants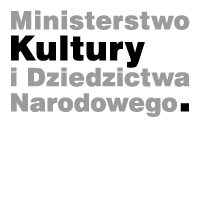 DETAILS
Brandt Brauer Frick | LAB 4: El-acoustic
14-01-2016 19:00
Symphony HallFilharmonia im. Mieczysława Karłowicza w Szczecinie
ul. Małopolska 48
70-515 Szczecin